Hello!
I'm still alive! Only just!!
This past month has been effing horrid.
I had a tooth ache like crazy but I thought it'd go away.
Went to dentist. She said it was my wisdom coming through but I had to go for an x-ray.
Over the next few days it went to the worst pain of my lifeeeee!!
Got the x-rays.
Had to get all 4 out. WAH.
My face became so swollen they had to give me tablets to get the swelling down before my mouth could open.
SOOOOOOOO I had to go into hospital and get all 4 out under general.
Now I've been out of hospital for 8 days and the pain is EVEN WORSE.
Saw the surgeon today and turns out I got a "dry socket" and he shoved some shredded cloves in the hole that went down to my jaw bone. EW.
My mouth tastes off.
HURRY UP AND BE OVER.
I've been so sick from all the pain killers.
Im allergic to panadine forte and nurofen forte so I basically just sit here dying.
It's THE WORST PAIN EVER.
So now I sit here $3000 later and I'm still in pain.
I'd rather of got D to rip them out with a bloody set of pliers, shove some vodka on them, use the money to buy a new Chanel bag and call it a day.
$3000?!!?!
WAHHH!!!
I always thought in this country if you need surgery that isn't elective it was free.
I dunno.
Oh well.
Shit happens hey.
Anyway, I thought I would blog some photos now that I'm feeling less druggy.
YAY
Back in December, D and I went to a 60th at the Cuckoo in Mt Dandenong. Maybe Olinda? Not too sure.
Anyway. It best the BOMB.
It was so funny. We drank beer from "steins" ??! (huge mugs) and ate lots of potatoes.
I had potato patties, roast potatoes, chips, potato salad.
It was funny.
Then they had this dessert buffet. I thought it was funny to have jam and cream scones at night.
I liked the black poppy seed one the best.
They do a little music and weird kind of interaction with the audience and yodeling.
It was pretty funny.
I think if you go with a good group and drink lots of beer its heaps of fun!
Have you guys been? What did you think?
D is always so busy with work these days and I have no one to take my photos :S
I tried to take a photo in the lift but it's a bit dodgy.
Looks like I did a shit job of ironing my top.
Look at Taco in the corner!! hahahaha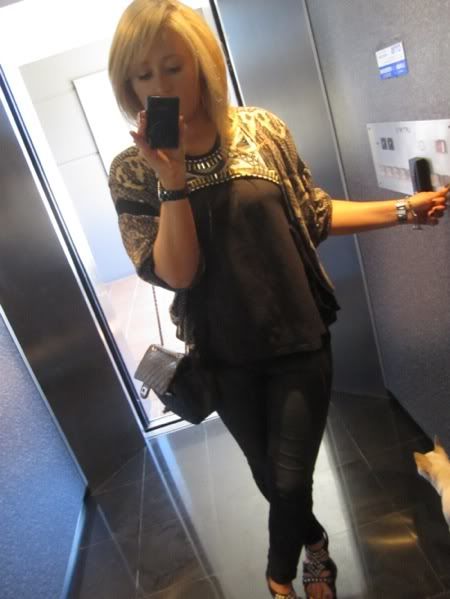 I've been house bound for almost a month now. I'm so over it.
My face looks like Quagmire from Family Guy and I still have bruising.
If I go out people will think D has been bashing me.
HAHAHAHHA
Anyway, I need to get better ASAP so I can finish renovating the house we want to sell.
SMASHY SMASHY!
AND EAT GOOD NORMAL FOOD AGAIN.
SO SICK OF ICE CREAM AND YOGHURT AND BLOODY SOUPS AND SHIZ.
WAH.
I WANT MORE COCONUT MnMs
Mmmmm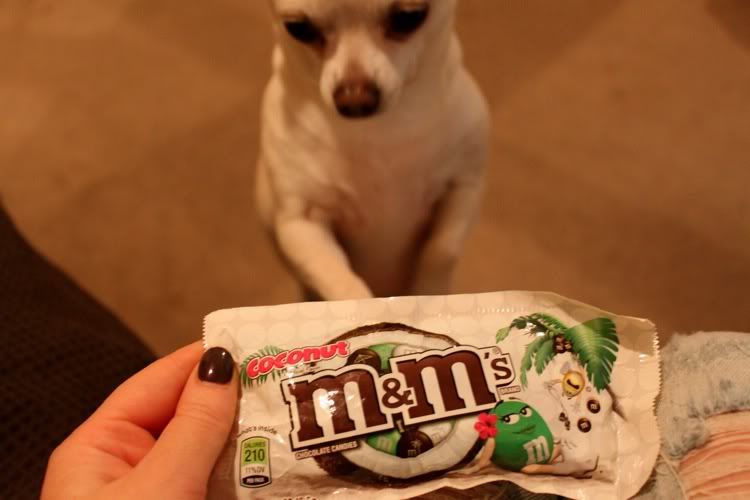 Yum yum!
Hopefully when my face is back to normal I will have some more photos!!
Yuuzzzzzzzz
:)
Tell me all your wisdom teeth stories so I feel better knowing I'm not the only one.
YAY