I love Hermes for wrist wear
I like to collect Click Clacks and Click H's.
I got a new one the other day.
YAY!
I can't remember the name of the colour. I looked on TPF and found nothing. I asked the SA and he told me like 3 times the word in French so fast like I'm some sort of crazy robot I can understand.
Grrr.
I like to look it up and see what it means in English damnit.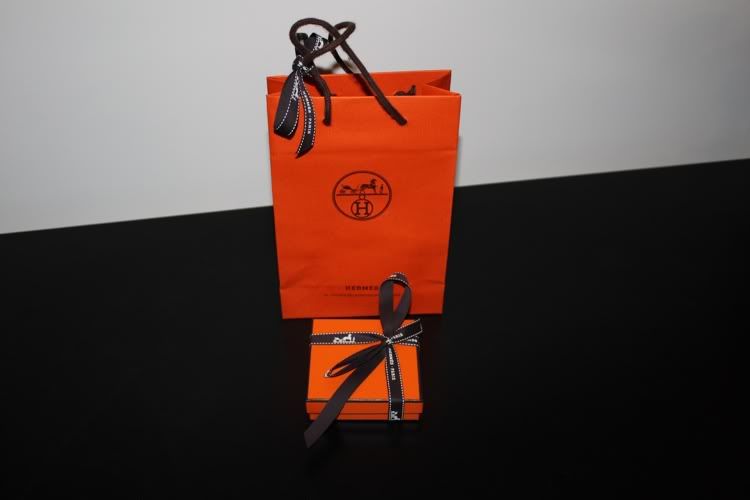 YAY!
Behold the bangle. Wooo. I like this colour. It goes nicely with my new Chanel Elephant polish.
Wooo.
It's all nice a shiny with no scratches yet.
I love it.
:)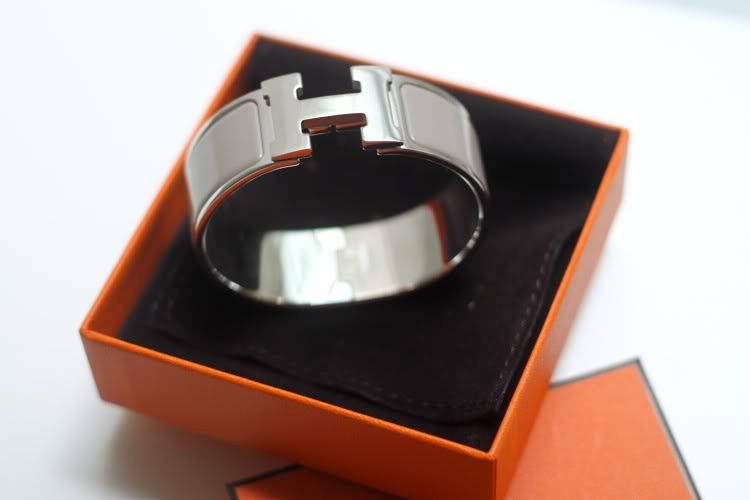 Here is my family of Hermes Bangles. I feel the silvers are ganging up on the gold and now I have to get another gold to even it out a bit.
I've got the most wear out of the gold one by far. You can see she has loads of scratches. It tells a story. (ha!)
Looking at this photo I now realise I should of cleaned them before I photographed them.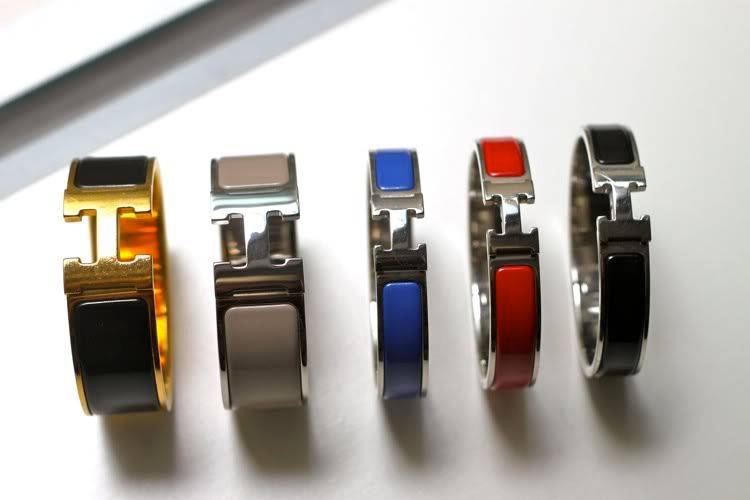 I think i will collect these throughout the years. I think my first one i got back in 2006. Seemed like it was yesterday.
The black and gold was from Singapore ( my first one)
The blue is from Tokyo
The "strawberry" is from Hawaii
and the black and silver and grey and silver are both from Melbourne.
MEMORIIIIESSSSSSSSSSS
I think i want to get a yellow one next. I dunno what the hell i would wear it with though.
hmmm
I haven't had a coffee today and I cannot concentrate. Coffee is sooo a drug. I don't care what anyone says!
Hope you all have a lovely Tuesday :)