It's nice to drive down to the Burrup Peninsula to look at the water, rocks, and kangaroos.
Kangaroos be crazy. They always jump in front of the car. crazy.
I love to take photos of kangaroos but D always gets impatient.
I took some nice photos of kangaroos and posted about them a while ago in
THIS
post.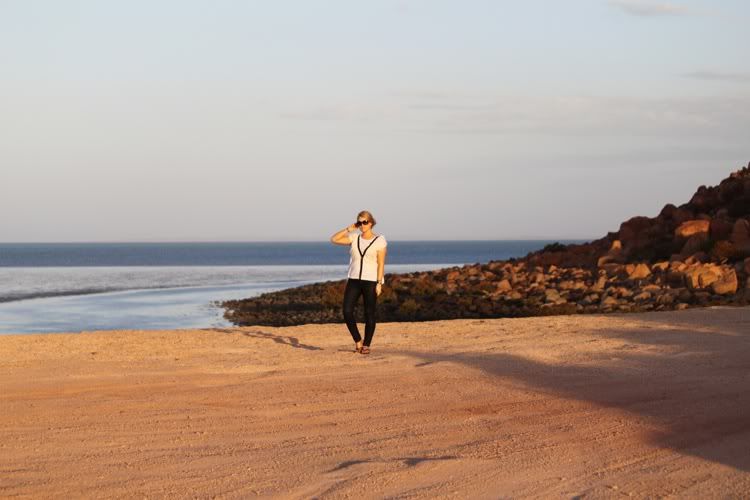 We like to look around in the rocks to find crabs and other weird things.
I like how there is no sand here.
It's just all small shells....millionsssss of them!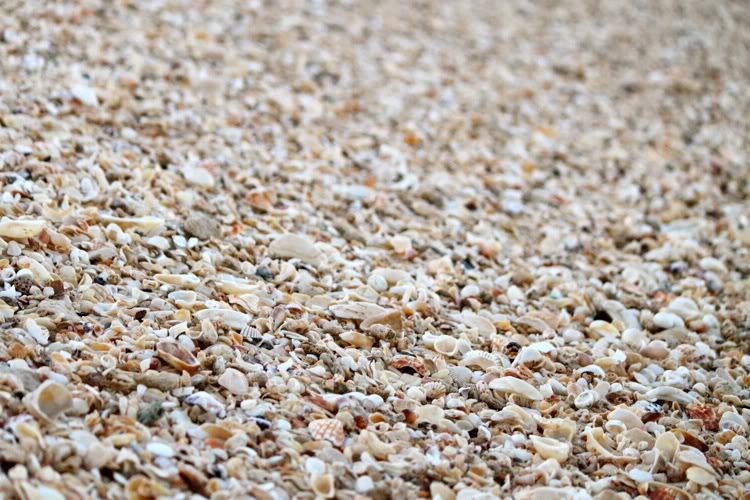 I stood on this rock while D took a photo.
I wore my usual CR jeans. I promise i do take them off.
And Sass&Bide tshirt. Easy outfit.
I like the white things flapping off the tshirt. I dunno what you would call them.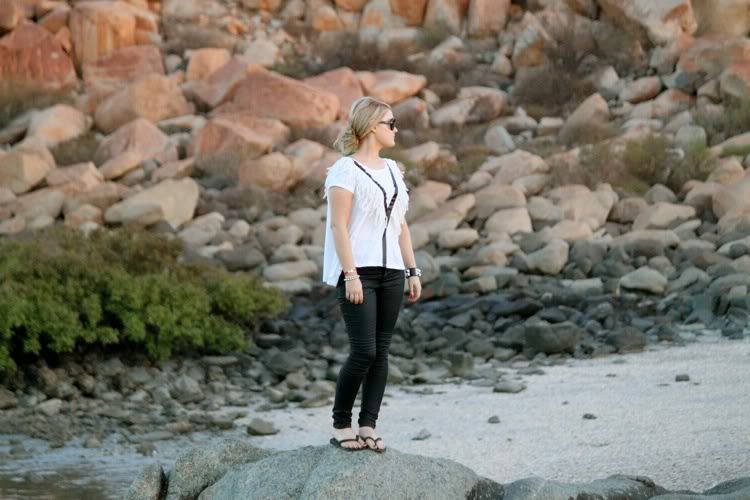 At dusk the sun shines on the rocks and they have this crazy red glow.
It's much more vibrant in real life......beautiful!
Australia is such a beautiful place.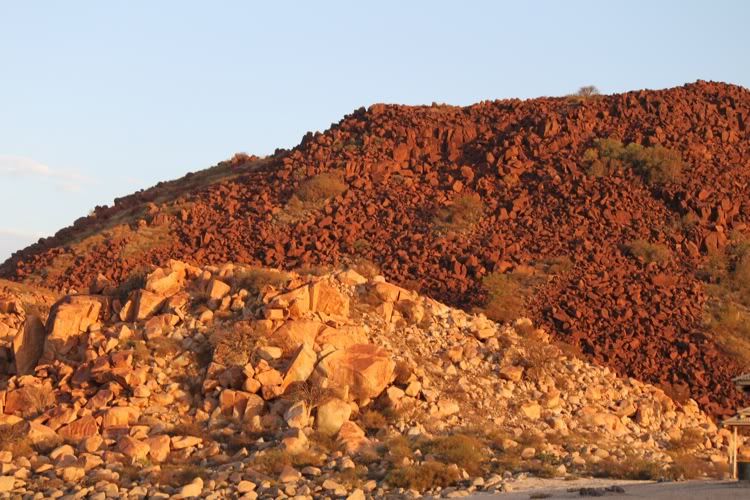 Took a photo of a kangaroo. YAY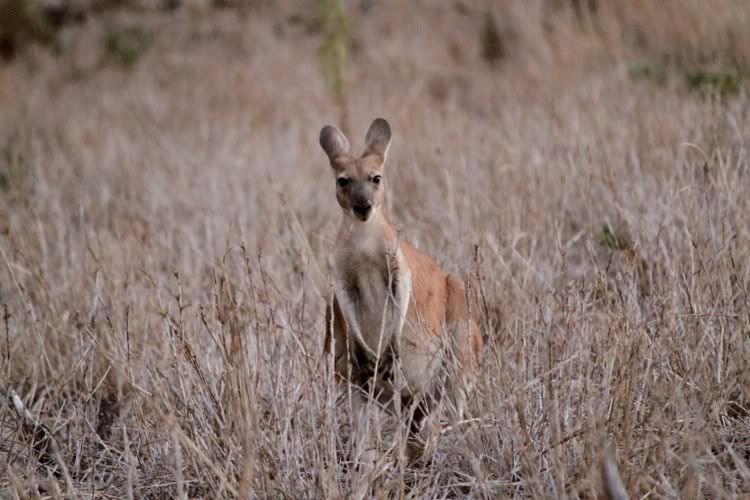 And then the sunset!
I love taking photos of skies and clouds. How boring am I?! hahah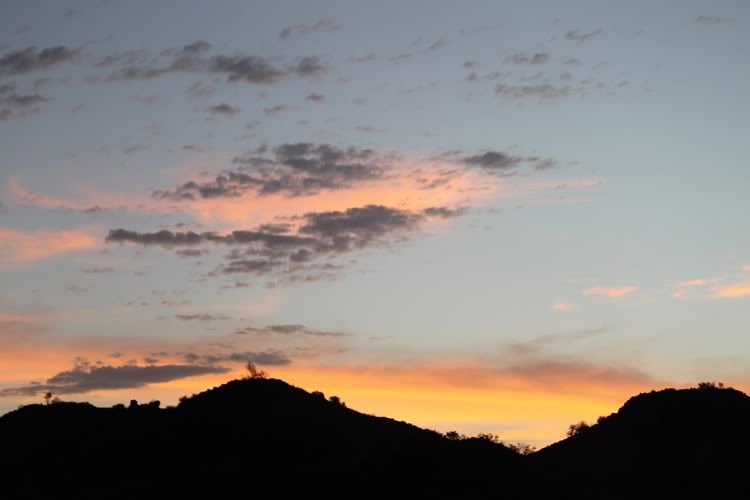 How was everyones weekends?
Mine was great. D and I went to a Woodstock party. I will post some photos when I get around to it. We also ate lots and lots of nice food and had way too many drinks with friends.
Thats what weekends are for right?
I saw Alice in Wonderland in 3D today. It was alright. I thought it would be better though. I found it kind of slow. The script was lacking and at some parts kind of boring.
I thought i'd love this movie so much. Hmmm...
Visually it was beautiful though....
I love Anne Hathaway but I found her to be terrible in this film. Is it just me?
I feel bad for saying that but i dunno. What did you guys think?