The other weekend D and I went to Woodstock party. We hadn't organised any costumes and had 2 hrs to pull something together. We went to a local salvos and found a vest for D and then went to savers and found nothing. apart from a snazzy wedding dress. YES I DID TAKE A PHOTO. hahahha. i sent it to Ds mum. Im not sure if she found it funny. I did. Oh well.
I just decided to upload it to share. hhaha. i love old wedding dresses
( next dress up party i am going as zombie bride FOR SURE!!!!!!!!!)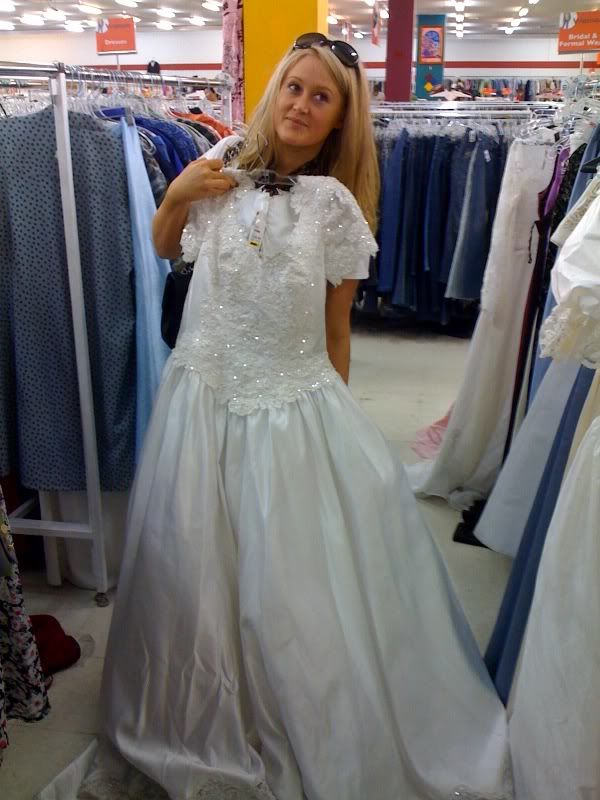 Anyway, then we went to Diva to look for peace sign necklaces and some sort of headband thing that would resemble 1969 woodstock.
I wanted to wear a daisy chain headband but where the hell do you find daisy flowers these days? I used to see them all the time as a kid but now i never see them..weird huh? NO? okay not weird.
Anyway, here is me with red eye. nice yeh? thanks camera for the red eye. great
please note you couldn't see the singlet underneath. its just the camera flash made my top kinda see through.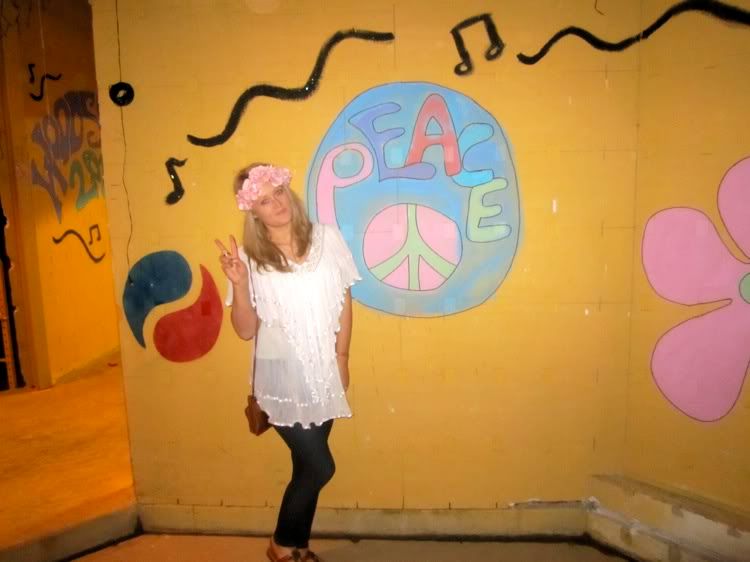 Lots of pizzas in one places makes me excited so i took a photo.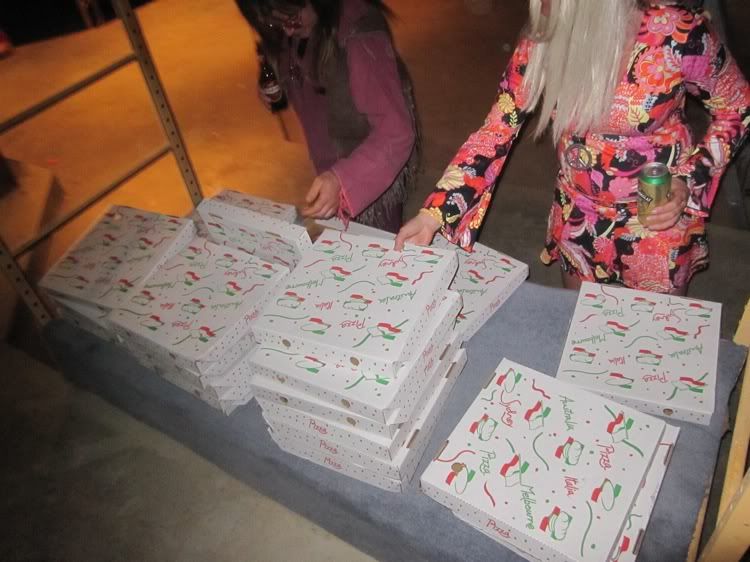 Beer and pizza yay!
Yummmyyyyyyy nom nom nomm.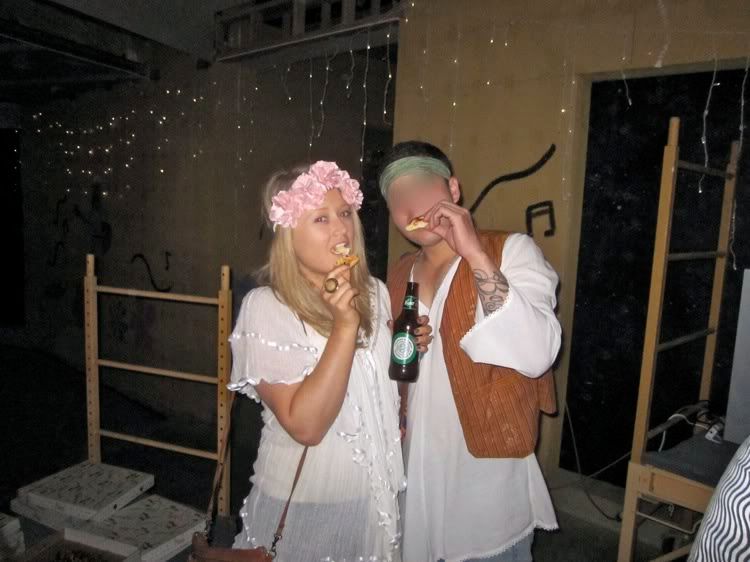 I wore
top -Jens Pirate Booty
jeggings - topshop hahahah jeggings!! JEGGINGS! Dont worry I wont wear them again.
bag - witchery
headband - diva
ring - diva
shoes - you can hardly see them but - market in santorini, greece
here is D and he is wearing all of my clothes apart from the vest. the fabo salvos vest. i wish u could see the lining. its a blue and red floral print.
he had an afro on earlier but my dad stole it.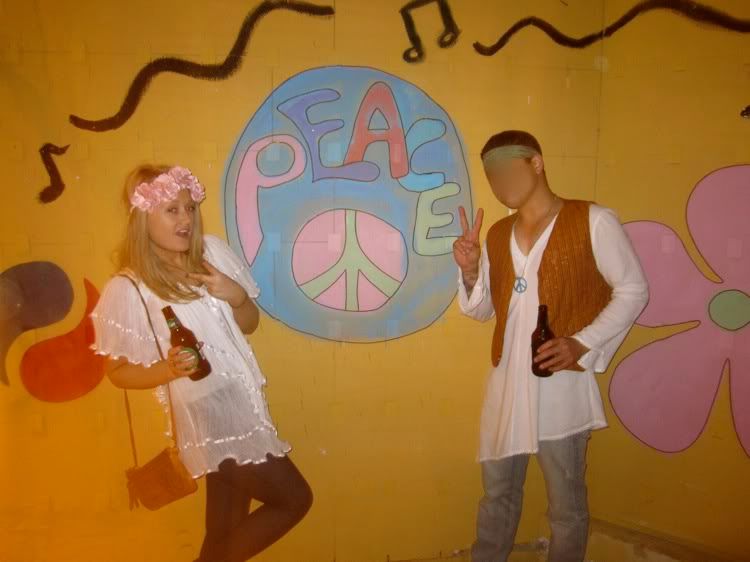 Ds jeans are Tsubi ( back in from before Ksubi)
Top - I got this top from Cafe Del Mar in ibiza back in 2006.
Necklace - Diva
Scarf - My mums hand me down.
The party had NO woodstock music. I was pretty pissed off to say the least.
I felt it was like false advertising.
I was pretty pumped to hear some Creedence Clearwater Revival.
I love them a lot.
Anyway, here is my little pumpkin. You can tell she's like " Put me the eff down biatch"
hahaha. She is a snooty little thing sometimes. She needs to understand if she is being cute a photo is in order.
YAY i love her. She needs to go on a diet. Chubba Chihuahua isn't great.
Woot.
That is the end of my postttttttttt.
I have to now go do some EXCITING ironing.
Its just like normal ironing but I listen to music and try tell myself its exciting.
You guys should try it.
Some times I mix it up and listen to podcasts.
Usually the John Safran and Father Bob one.
Its good.
I like them.
Toodle-oo