Hello.
Meet Axl.
D decided he needed another penis in the house so he bought Axl.
A boy dog. With a boy penis. Ew.
But I love him.
He fits in perfectly.
Taco and Axl are friends.
Thank god I haven't seen Axl's lipstick yet. EWWWWWWWWWWWWWW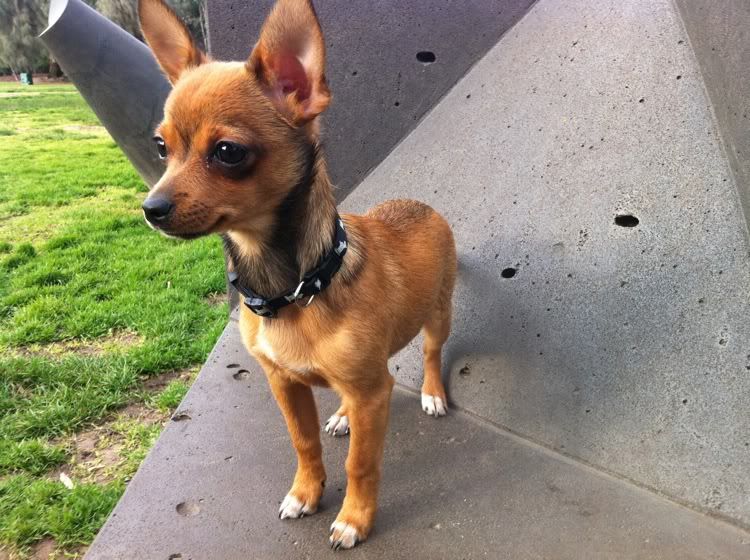 My new perfume.
It smells like grass.
It's weird but good.
It changes after a few minutes and becomes sweeter.
Give it a go!
I got this random gift set from Sass & Bide.
I haven't tried La Mer before.
Have any of you guys tried it?
Please share experiences!
I will try them when I get back from Bali.
The Creme De La Mer smells like Nivea Creme.
I'm excited to try the serum!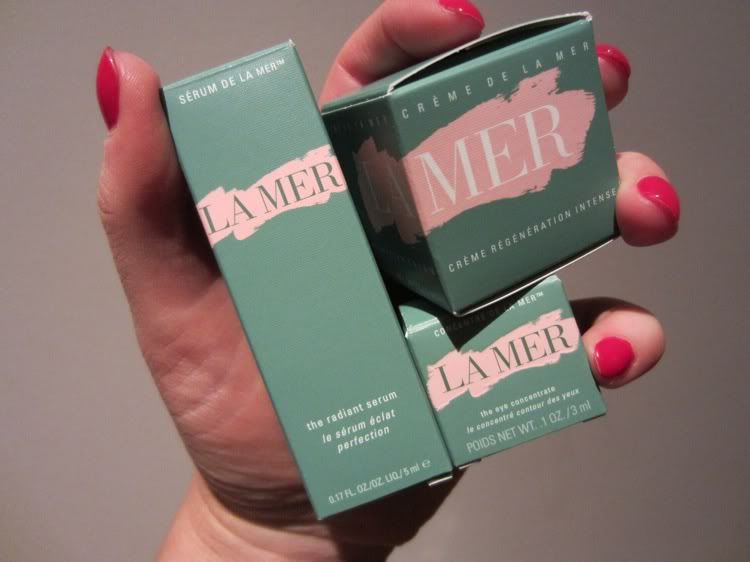 I am addicted to Beverly Hills 90210.
I just got season 3 tonight! Cant wait to find out what happens.
I got a $122 parking ticket to get it so it better be good!!!
Will you stop your bad boy ways and get back with Brenda?
Will Donna and David be lovers forever?
I love Wagamamas
I always get the spicy yasai itame!
Delicious.
I also love the sweet potato kusabi!
So yummy.
I have always hated croissants. Recently I tried an almond croissants and now I'm a big fan.
I dont think I could ever do a plain or chocolate one though.
It's all about the almond greatness in the middle.
MMmmmmmm arsenicy.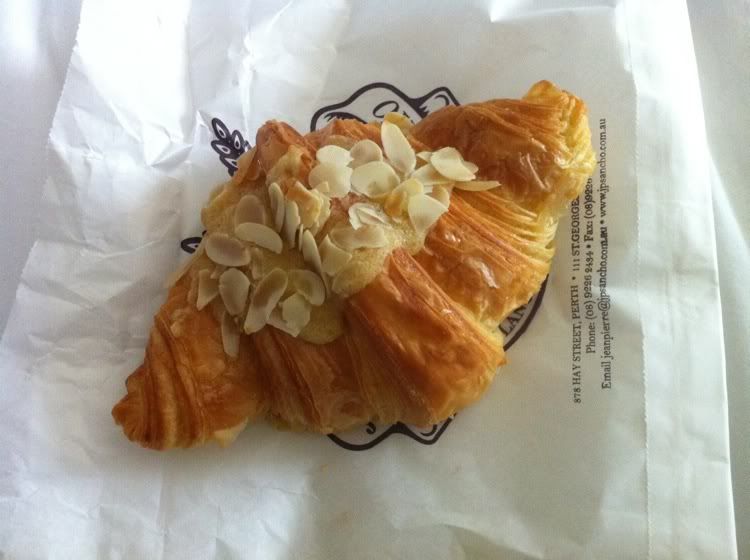 Urban Remedy Juice cleanse.
I start tomorrow.
I'm already starving.
Wah.
This time it has a soup.
I hate soups. I wish it was an option.
I might just drink it cold and see what happens.
I recently met some lovely blog peeps !!
I had a great night!!
Holly from Holly Pop blogged about it