Our hotel had this awesome bar called The Rock Bar.
It was nice for sunset drinks and snacks.
You have to use a cable car to access it which freaked me out a lot. It wasnt that scary when I got on.
Here is a photo of a part of the bar from the top of the cliff.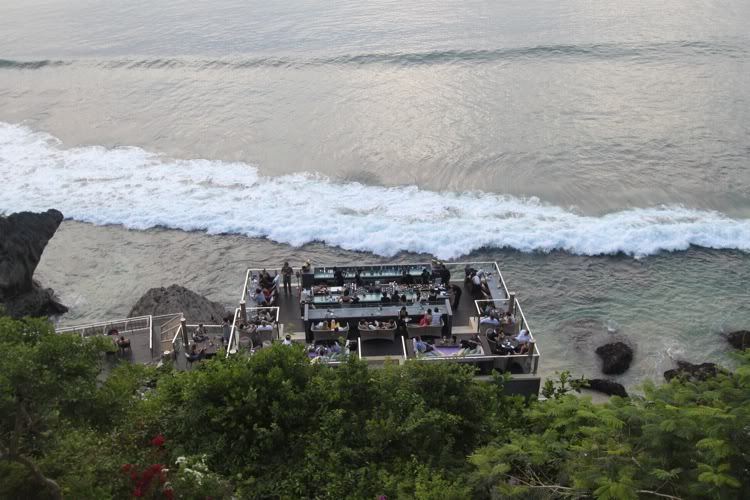 The sun setting behind the clouds from the bar..
Edamame!
I love edamame. Who doesn't?
It's so much fun to eat and is healthy.
Whats not to love?
More snacks.
We ordered curly fries.
How funny. Haven't had these since the 90s.
We also had delicious cheese and jalapeno rolls. Yumm
Definitely worth the visit if you are in Bali.
No pics of me because I looked ultra bleugh.
UGH
ETA : It seems as thought D thought he'd be hilarious by sticking his finger up in that last photo.
Pls ignore.