Does it feel like forever since I've had the net to you guys too?
I kind of enjoyed it though.
I am almost home.
I'm in the hotel exec lounge and there is free net and booze so it seems like the perfect opportunity to blog.
I flew to Perth last week for a couple of days on the way to Karrachi. It was good. I met up with an old friend, D's aunty and did a spot of shopping. I like the shopping in Perth. Don't anyone knock it.
On the plane to Perth I sat next to Andrew Forrest. It was sooo weird. He made me nervous and I don't get nervous by people. He was so super nice though and spoke to me about our business for quite a while. We chatted about a few things and at the end he gave me his business card and said I can email him if I ever want advice or help. I was pretty shocked. I had a feeling he'd be down to earth and he definitely was. It has motivated D and I and we are taking his advice seriously.
Ok less chatting about work things that probably bore you guys ( yet excite me)
I got to the hotel and had to wait 1.5 hrs for my room. Ugh annoying. These things happen though and my complaining to them wont get my room any quicker so I just sat around and had a drink.
I got a room upgrade to some sort of spa river view room. I don't like spas. I don't like water flying in my face so spas are out.
My friend came over to meet me for wine time and she called my room pornographic.
I guess it is. It made me feel weird.
When I first got in the room the couch was wet. That made me feel even weirder.
My friend was convinced it was some sort of spoof stain. That made me feel even more weird.
Hahaha. Ok lets keep it clean,
Porno style?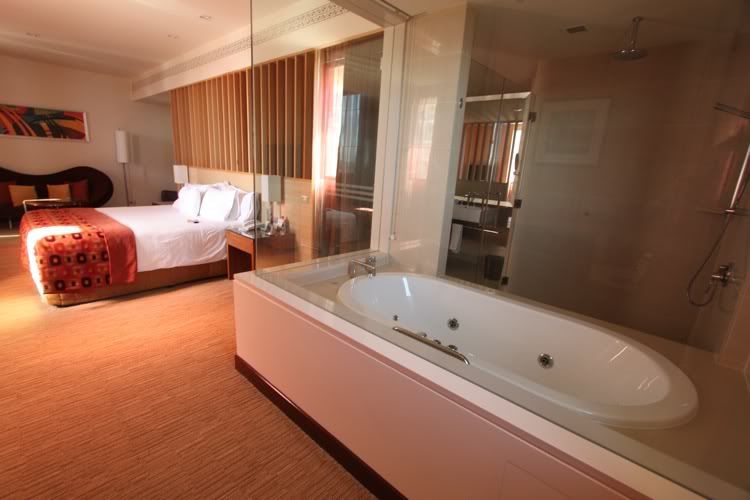 Here is the nice view of the River.
It was soooo hot this day. It was that crazy day that hit 43 degrees. I wanted to diiieee.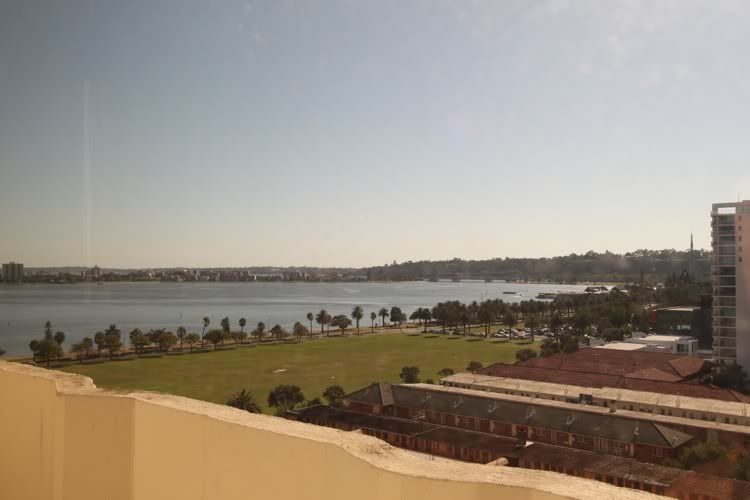 I went for lunch with Ds aunty in Leederville and had a pasta which had about 3000 times too much garlic. It was nice though.
The next day D met me and we went for a bit of a walk to the shops to see if I could score the new Chanel nail polish. YAY got the last one in Perth DJs.
Haven't tried it yet. I am excited to get this as I missed out on Chanel Jade. Booo Might try eBay. But I'm scared of eBay. I know how to type it correctly though.
I love love love these kangaroos on St Georges Terrace. Always wanted to take a photo here but feel cheesy doing it.
Here I am pondering if I should take a photo.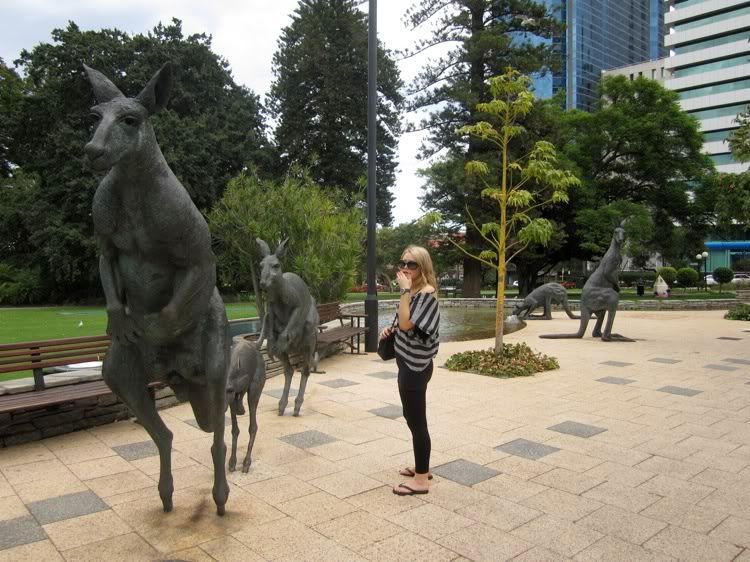 YAY. I did. and do you like my kangaroo pose? You cant take a photo next to a kangaroo statue without posing like one.
I like the kangaroo drinking water. He is my favourite.
I think kangaroos can be this big in real life but D thinks I'm stupid.
I think I'm right.
I am aren't I?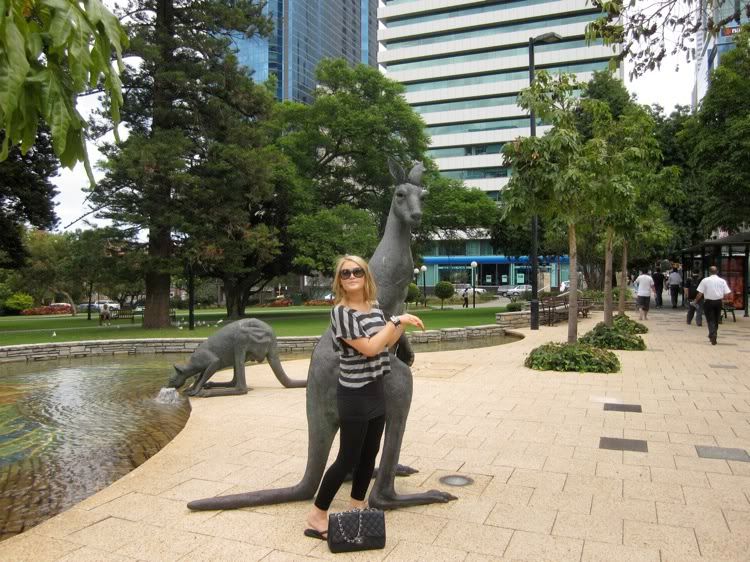 I got the top above from Sportsgirl the other week. I love it.
It is semi cropped. So it has a cropped look but still covers my gut.
YAY
Here is a church across the street. I don't know anything about it.
Maybe Perth people can advise me?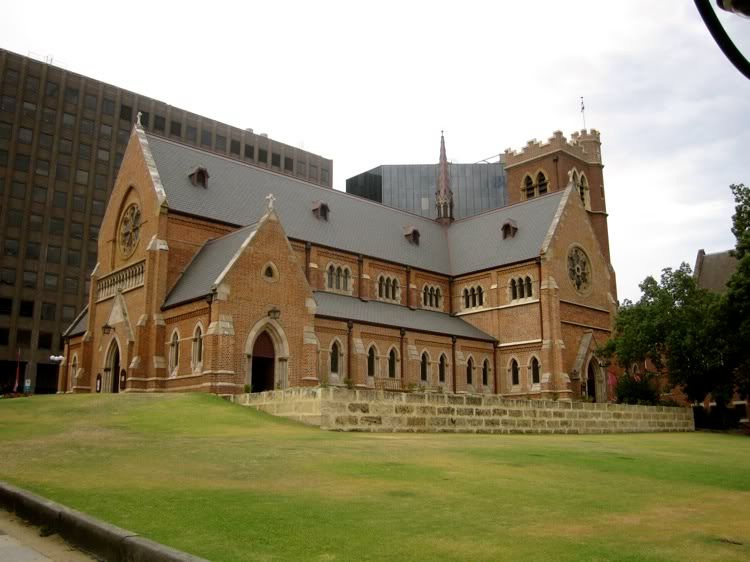 I took photos at this tapas place with my friend but OMG I look so off in those photos.
You can tell it was 43 degrees I look so sweaty and gross and they are never seeing the blog.
Ewwwww.
I can't wait to catch up on all of your blogs!
I will be home soon and back to normal blogging duties.
On a sadder note,
I hope all you Melbourne peeps are okay from the storm!!!
I missed it obviously. Kinda glad, kinda sad.
Tell me of your storm stories!
My parents house got SMASHED
Windows broken, garage roof gone, pool full of shiz, bali hut smashed to shiz,
plants and trees gone.
Terrible.
I feel bad for them.
Atleast the cars were all under cover.
I hope my place is okay. I am trying not to think about it until I get home.
eeeeek . *plz b okay*