You guys must be sick of me harping on about Siglo. I love it.
Anyway, we went to Siglo the other week because I told a friend of the best spring rolls in the world and he had to try them to see if it was true.
I am wearing a CR knit that has a sparkle through it but it doesn't show well in the photograph. It's a loose knit. I love it heaps. Will be wearing it lots when it cools down during the day.
I have the Chanel Elephante polish on too. Dry Manhattan in hand.
Doesn't D look spiffy?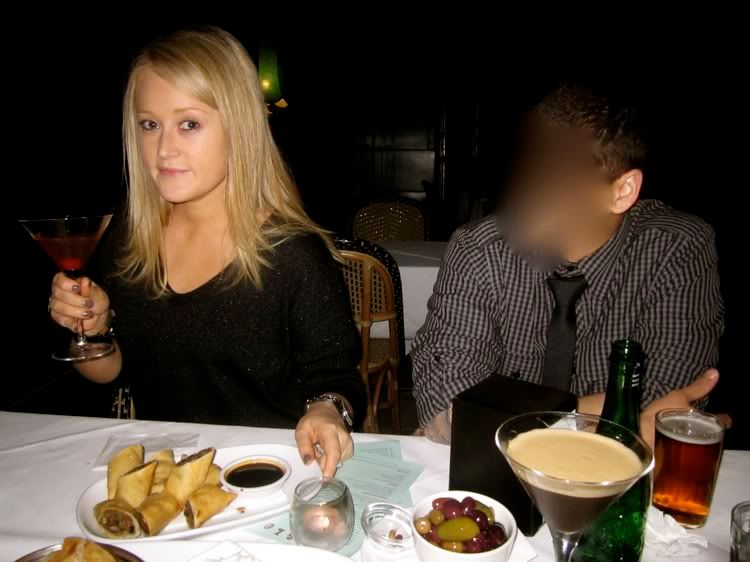 I wore it with my CR jeans ( AGAIN!) and these cool studded booties from Christian Louboutin.
D took a photo of them on the stairs while we were waiting for our friends to arrive.
Someone walked past and nearly saw us. I shrieked in horror. Embarrassing to be caught taking a blog photo! HAhahahaha!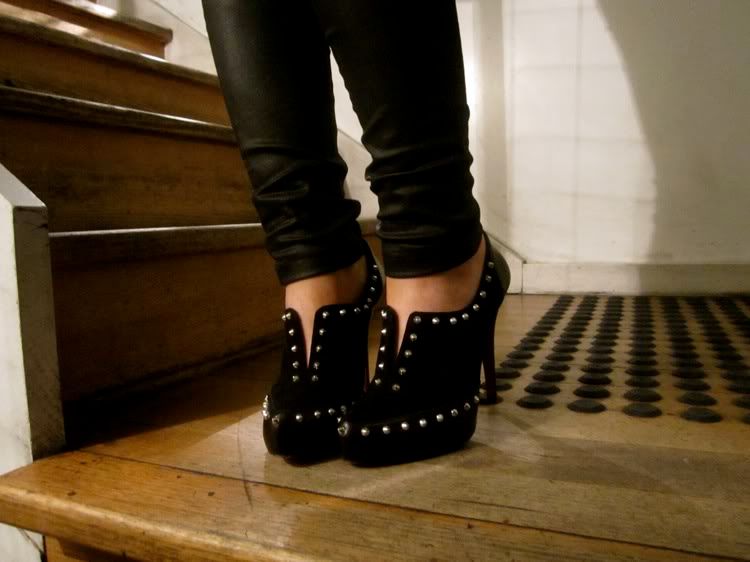 It's hard to see in the photos but the bottom part is leather and the top part is suede and the studs are very pointy spikes.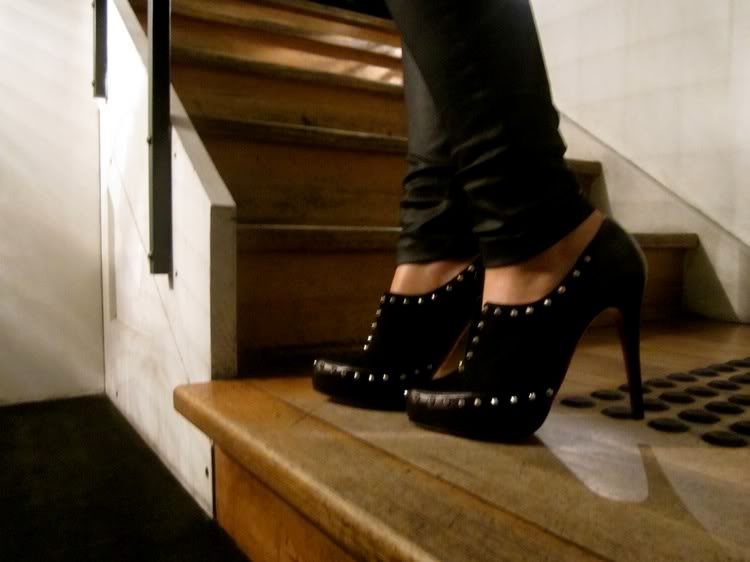 Here is the photo of the BEST SPRING ROLLS IN THE WORLD!!
YES!!!!
They are vegetarian but don't let that put you off meat eaters.
They are fabulous. Please everyone try before you dieeeeee.
I think Siglo also has the best dips and breads. I didn't try the taramasalata (sp?) because its fish but the cauliflower dip and tzatziki were to die for. They also do a mean hummus. Not on offer that day. Booo.
Anyway, don't let the messy presentation put you off. It's tasssssstyyy!! :)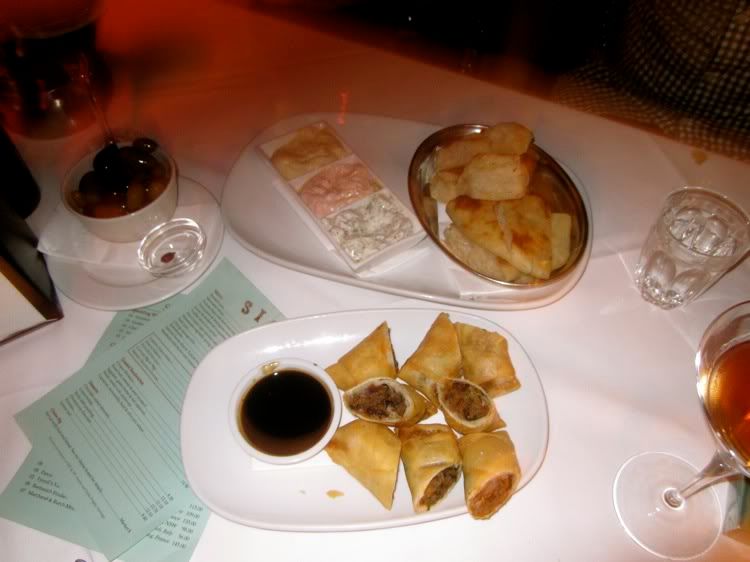 Here i present the best tiramisu in Melbourne. If anyone has found a better one please let me know!!!
Yummmm. +2kg to my ass. YAY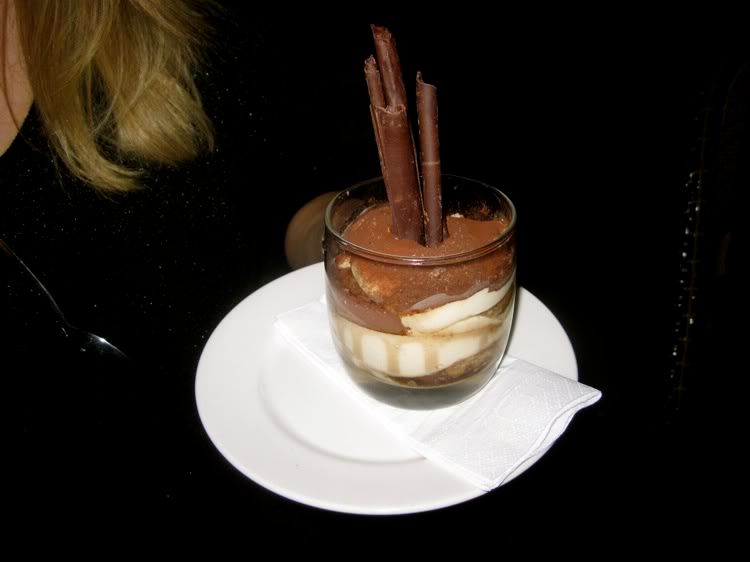 Siglo is next to the Princess Theatre so you have this wall to look at. It makes me wonder what Melbourne was like back in YE OLD DAY.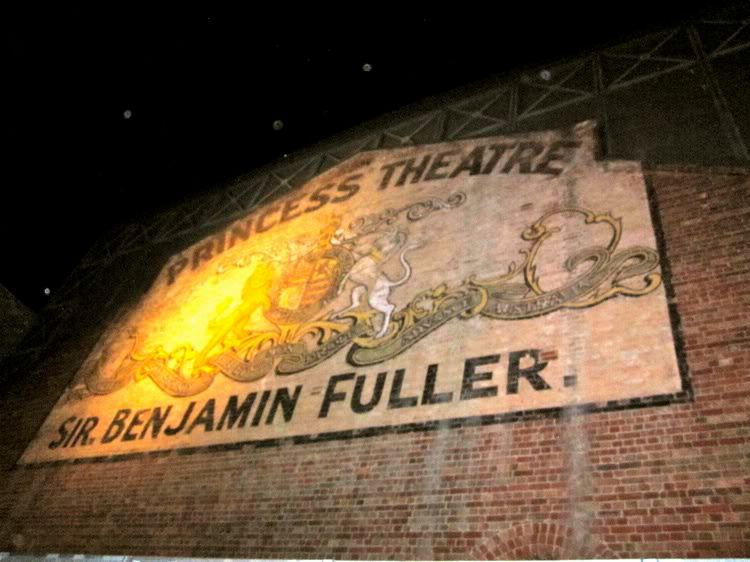 Lovely views of Parliament House....and when its a bit lighter you can see a lovely church behind that too...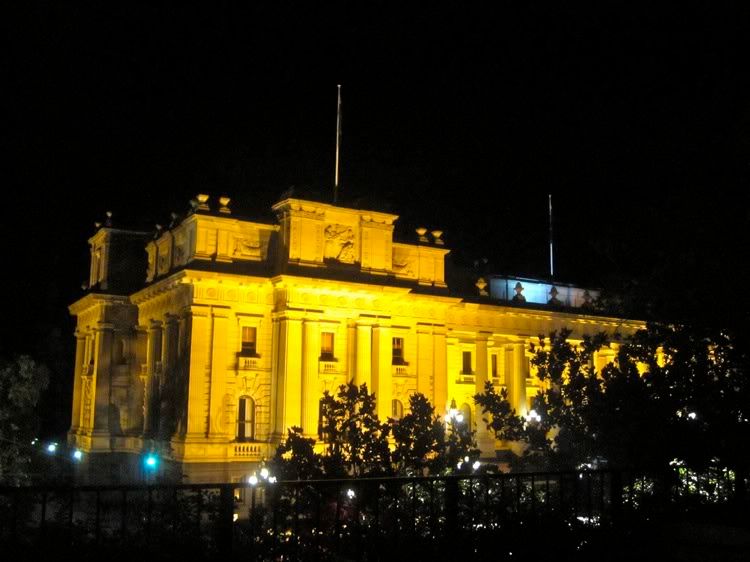 In this photo I show you the 2kg of fat that went on my ass from the evening of eating and boozing. HA. My humiliation is your enjoyment.
I dunno WHAT we were doing. The photos we took in the cab were even worse.
I didn't feel drunk at the time but one look at this photo below brings me back to reality.
aaaaaaahhahahahhahaa. sooo wrong.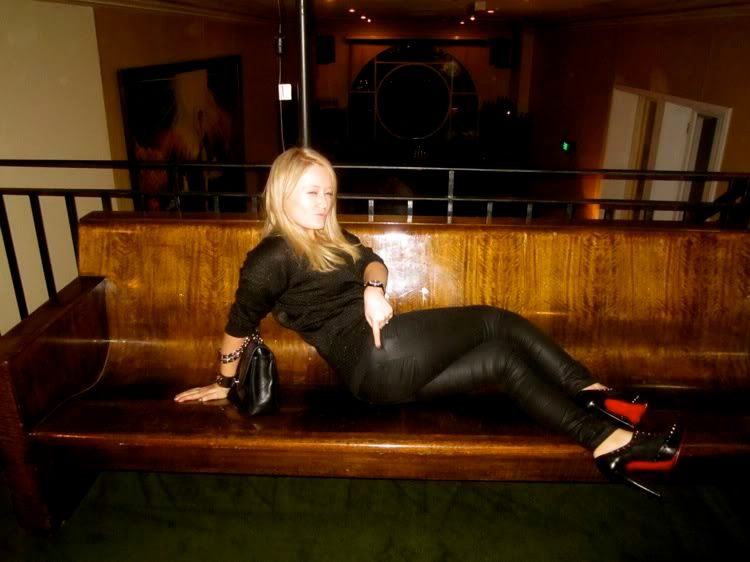 I went shopping and got a few bits and pieces I'm excited to blog about this week.
Have to take a few photos.
The next 4-5 days is super busy but I am going to try and make some time for it.
Hope you all had lovely weekends!!
Happy Monday :)
Also I wanted to say a big thank you to everyone who gave their opinions on charities! Nice to know that you guys are into giving as well :)