Hello ~!!!!!!!
Happy Mondayyyyyy!! If you were in Melbourne, did you like the weather today? It was almost spring like. The sun came out and I hardly recognised it.
Here is some photos of our dinner to celebrate finishing the detox. HAHAHA.
Does my skin look glowing like they promised?
It's probably just the three layers of concealer + foundation.
I look damn huge in this photo. My head is about double the size of Ds. But who cares because my hair looks big. BIG. I spend a good amount of time trying to get big hair. YAY
Here we are having those amazing Raspberry & Hazelnut Martinis.
Yum. Nothing enhances your post detox glow like vodka.
Hahaha.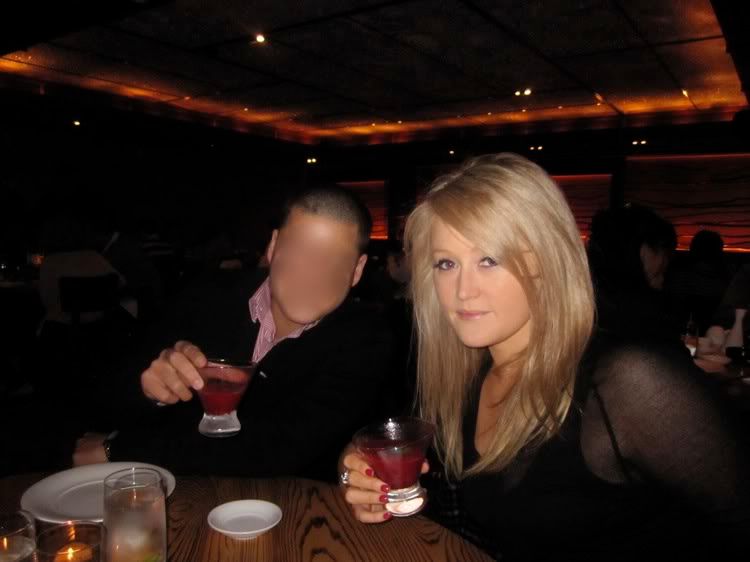 Here is one of my fav dishes again. The cold tofu with soy and sesame and chives.
It's so nice.
On the left, friend K is having the Yellowtail Sashimi.
Here is my second favourite Nobu dish. Anti-Cucho tofu skewers.
So nice and spicy!
We asked the waitress to choose four different cocktails for the table and one of them was this chilli thing.
It was SO DAMN HOT. omggeee.
Not normal. I think I can handle chilli pretty well but this was off the chain.
Hotter than nandos extra hot peri peri sauce.
Wahhh!!
I have a feeling my friend A and her chili loving Malaysian background family will love this drink though.
You can see K in the background with her cool skull necklace.
After dinner we went and saw Inception.
HAVE YOU GUYS SEEN IT? I'm thinking YES because it seems the whole world has.
What did you think?
My feelings are capture in this photo below.
SNORE.
I thought it reeked. It was so predictable and bleugh.
When was it supposed to blow my mind?
OOooohhhhh loooookkk the spinny thing kept spinning. ughhh. OK.
Let me just say, Ashton Kutcher's Butterfly Effect had a bigger effect on me.
Actually, THE TRUMAN SHOW WITH JIM CARREY HAD A BIGGER EFFECT.
For a good few months, I was PARANOID that I was on the Truman Show. Then I realised how bored everyone would be watching my life and snapped out of that delusion.
Plus was I supposed to take Juno seriously as a genius student?
It's JUNO!
After the movie, I found this little creature.
I wonder who put him down stairs? HA HA HA HA *looking at someone*
heheheheeeee
How boozey do I look?
Pretty sure I was sober.
But you can kind of see my outfit here!
YAY
Can you see my newish Sass&Bide skirt. Its got some nice detailing down the front.
I pretty much can't breathe in it.
D and I went to Ikea the other day to get a rug and I found D riding this carpet as if he was Aladdin. Thank the lords above I had my camera in bag.
I wonder if he does these things when I'm not with him and he is alone?
I'm thinking YES.
I found this photo of my luggage tags on my SD card.
Isn't it the BEST ?!
NO one will steal my luggage with this on it. Especially a dude.
Once someone took my suitcase of the belt and walked off with it and I chased him and argued it was mine. Eventually he gave it up. But made me paranoid about having plain black suitcases. Anyone can accidently take it !
Because my blog hasn't had any outfit posts lately, I just took this quick pic of what I'm wearing now.
Pretty plain!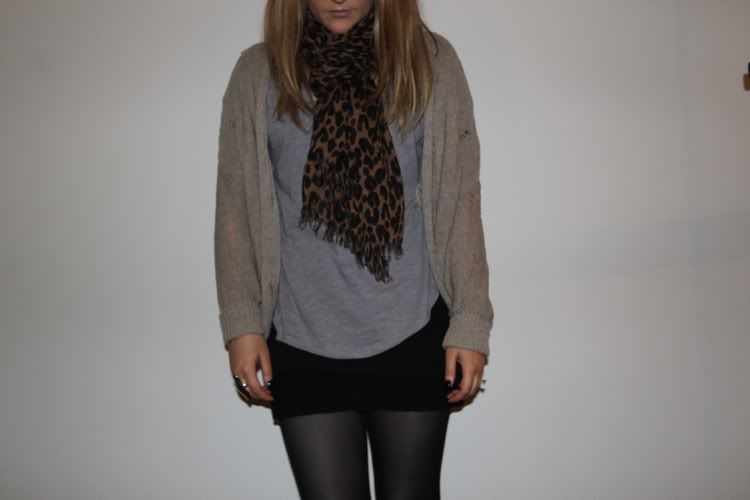 Topshop cardigan
S&B tee
Topshop Skirt
LV scarf
I think my ring was from Gen Pants but could of been Sportsgirl? eek!
OPI Lincoln Park After Dark on the nails.
Yiiiieee!!!
I best be go.
I am running late.
This ended up taking ages.
NEW True Blood and Entourage tonight.
YAY!