Yay!
I love Halloween. It's so fun.
Costumes are funny.
Here I am in my penguin costume that I bought at Tokyu Hands in Tokyo.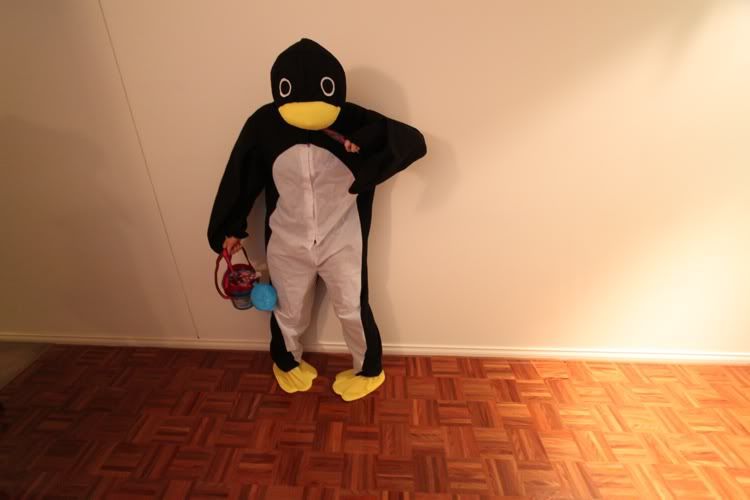 I GETS THE CANDY!

Candy Overdose!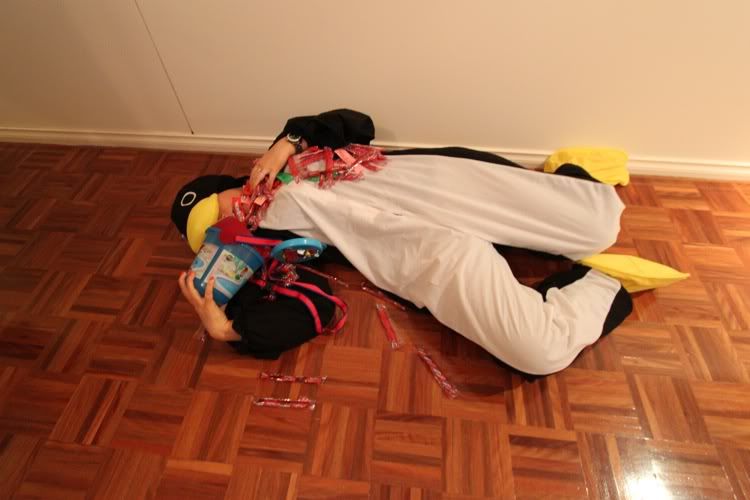 Yummy delicious cherry flavoured candy.
Cherry Twizzlers.
Watermelon, cherry & strawberry Jolly Ranchers.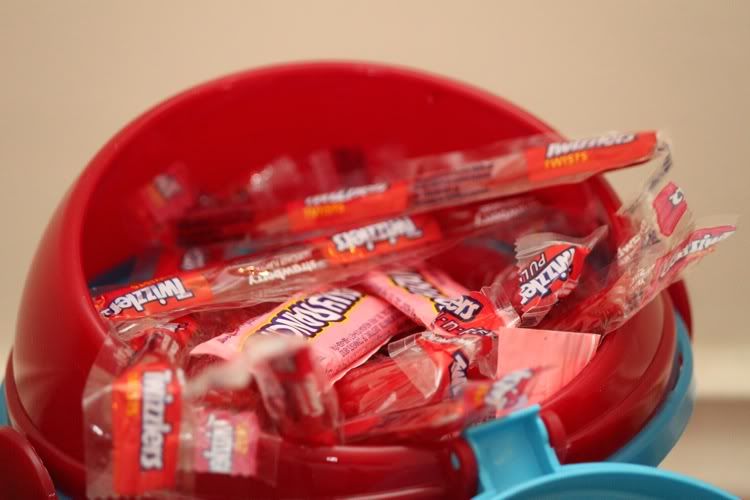 I also carved a pumpkin!
I bought the whole pumpkin from coles and cut it open, scooped it out and carved it!
D's brother and I did it together.
Pity it went rotten and collapsed before I could take any real photos.
These ones were from my phone.
Booo!!!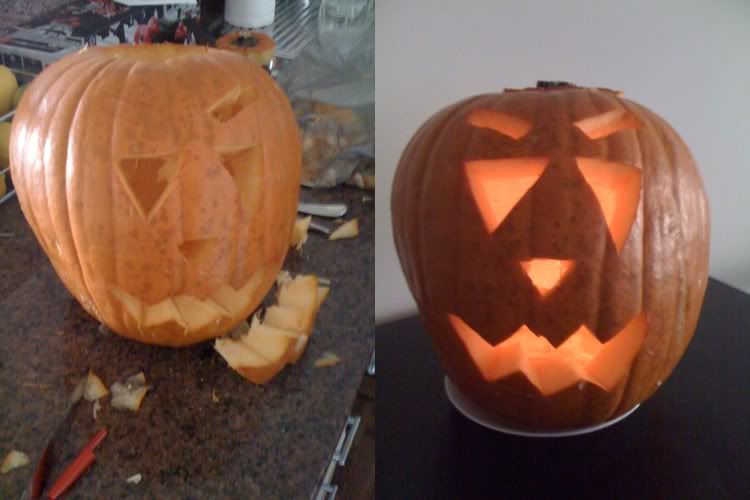 I put two tea lights in it for displaying.
wooo. spoooookkyyy.. hahahahha
Did any of you guys dress up or get pumpkins?
This was my first year getting a pumpkin!
It was fun though and I will do it again next year!