Here is some more Singapore photos.
View of the pool from our room.
It looks like the middle of winter. It was very hot!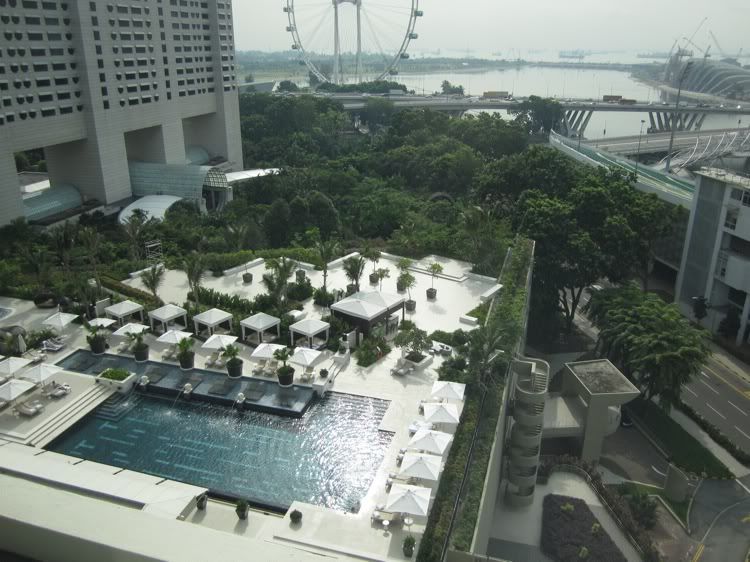 Lazy Pool Days!!!
I got to wear my Bali pants again! YAY.
What a lazy beach whale. HAhahahhaaaaaaaa
Yummy Poolside food.
I love fries. It's my weakness.
I have to really pull it together not to eat fries all the time.
Yum. Fries.
Vegetarian type of club sandwich.
Hazlenut and Apple ice-cream dish..
The rest of the day when downhill....fast..
I spent 4 hours lying under wet towels like this..
(im on the left under the towels......)
And then the vomiting started...the throbbing headache...blurred vision..
wahhh.
I had to go to hospital to to get the hydration saline? stuff in my veins and injections to stop the vomiting.
The doctor thought I might of caught a bacteria from Bali because it had been exactly 3 days since I left Bali.... The blood tests didn't pick up anything but it took me a week to get back to normal.
I felt much better the next day and just avoided alcohol and rank lots of poccari sweat.
We went over to K and Ks hotel and look at how awesome their bed was!
My fav thing in Singapore.
PREGNANCY PILLOW.
I want one SO BAD. Does anyone else have a pregnancy pillow?
I want one. Would it be weird to buy one?
We went upstairs to their roof top infinity pool.
D pretended to jump off the edge and raise my blood pressure through the roof.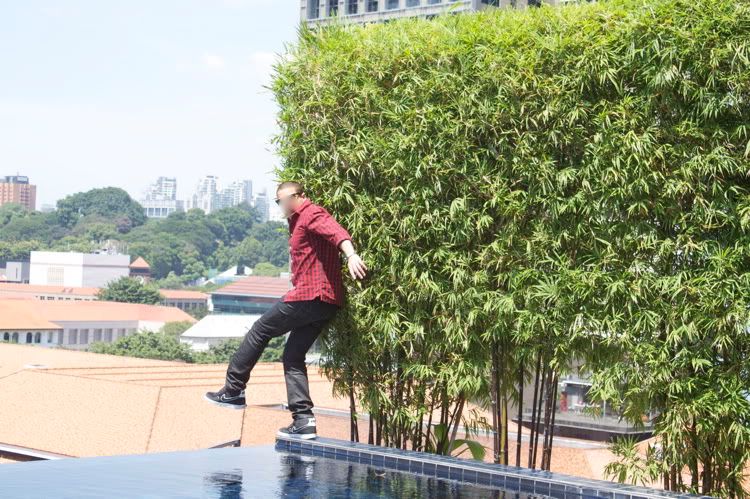 Here was the view from their pool at night.
Beautiful!
They stayed at Naumi Hotel.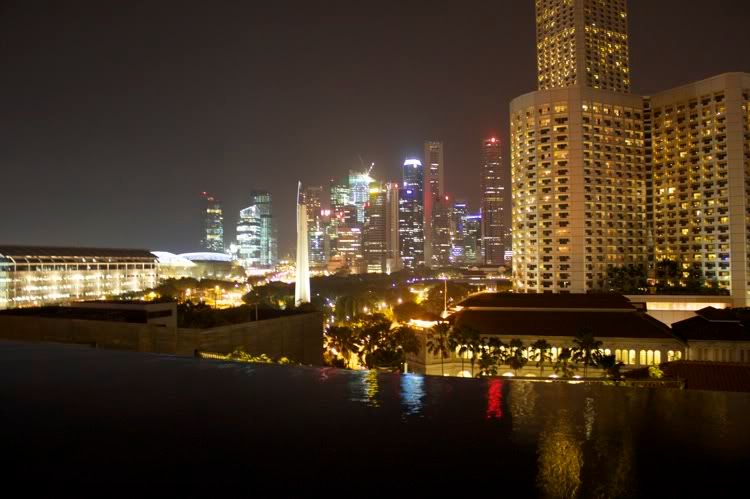 Later we decided to go to the observation deck at the new Marina Bay Sands hotel and casino.
D and I didn't bring our passports so there was so casino action.
Booo.
Here is the view from the pool there...
Mmmmmmm/.....nice 60yo beer guts...sexy.
After we head down to Little India for lunch.
It's so colourful and cray cray!!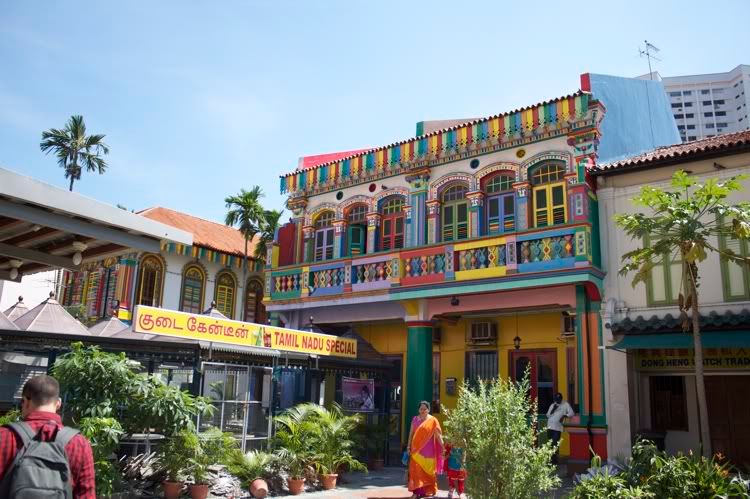 We ate at a banana leaf restaurant and I had a coconut to rehydrate.
According to a Nudie bottle I read, young coconut water has 3x the amount of electrolytes than water has.
Interesting.
I had to Sepia this photo because I looked so pale and off.
Ughh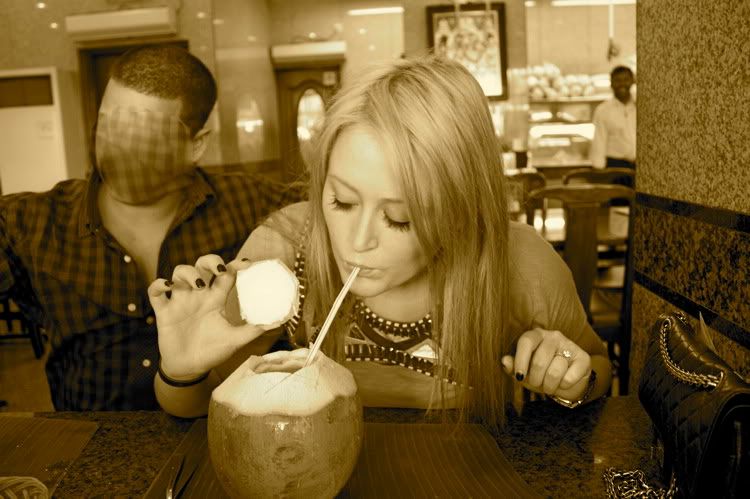 I didn't get a photo of the food before we ate it.
We all scoffed it down so fast.
It was so delicious!!
I dunno how I stomached this a day after being in hospital.
I ate lots of garlic naan and cheese naan.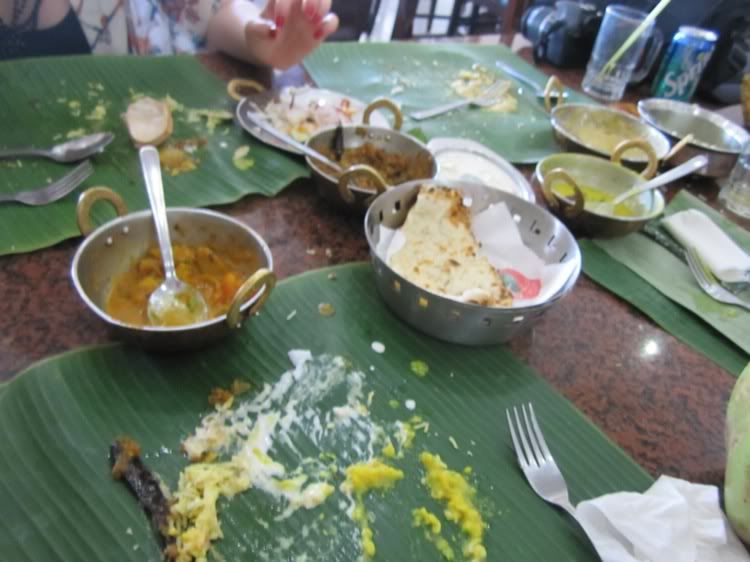 The next day D and I headed down to Haji lane.
I liked the shopping here a lot.
Got a few tops.
Wasn't feeling well so didn't want to try on clothes. Otherwise I think I would of got a lot of stuff here!
It looks like a back alley yeah?
If the cab hadn't dropped me here I would of drove straight past it.
It stank too.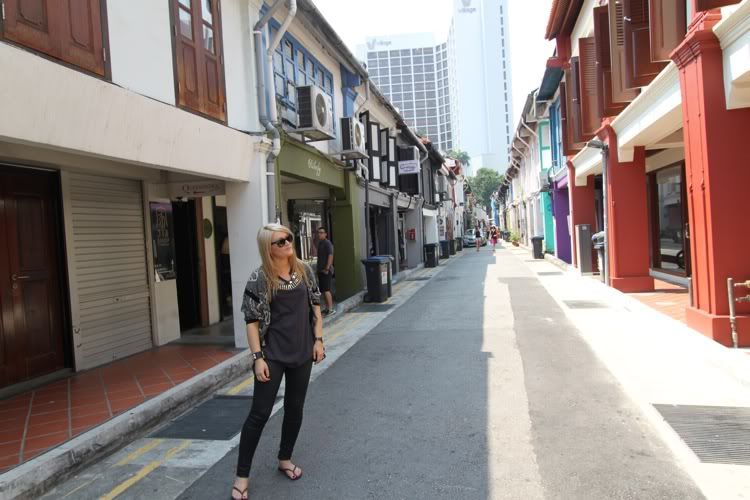 After looking through the shops I needed to pee and sit in air con so we went into this random place that ended up being some sort of tourist middle eastern style restaurant.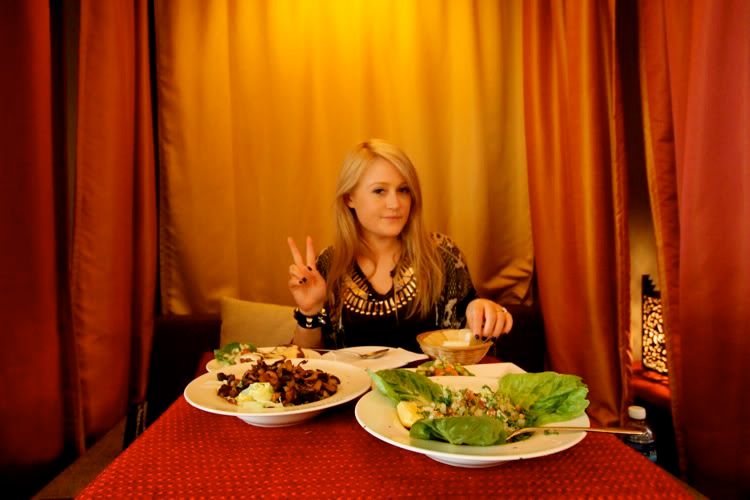 We ate mushrooms and salad and the WORST HUMMUS OF ALL TIME.
How can you screw hummus up? Especially in a middle eastern place.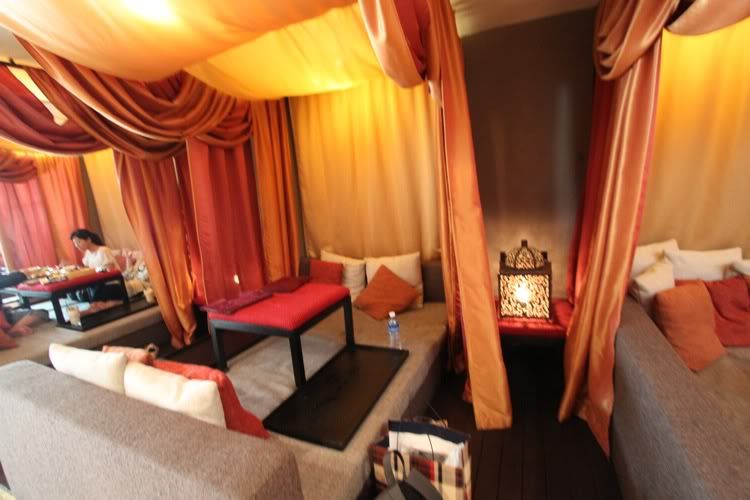 Here is a nice photo that K took of a Mosque near Haji Lane.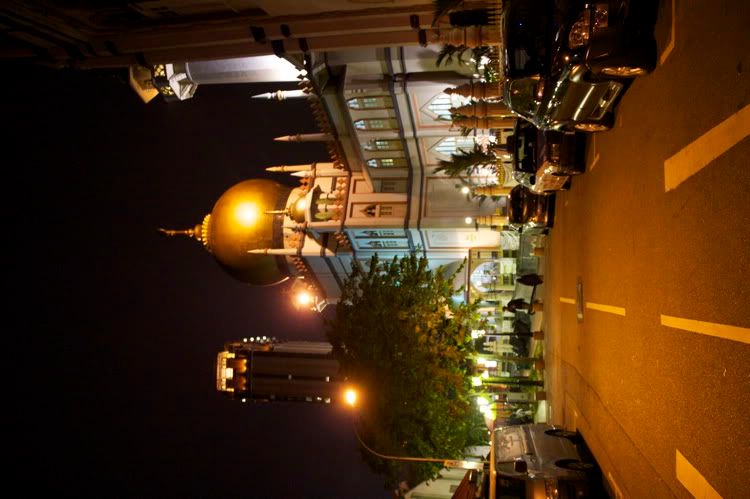 On my last day I went upstairs to the hotel pool to take a photo of this Fish Lion and it was all smoggy or something!
What a pity!!
I love LionFish and want a good photo of him.
Grr.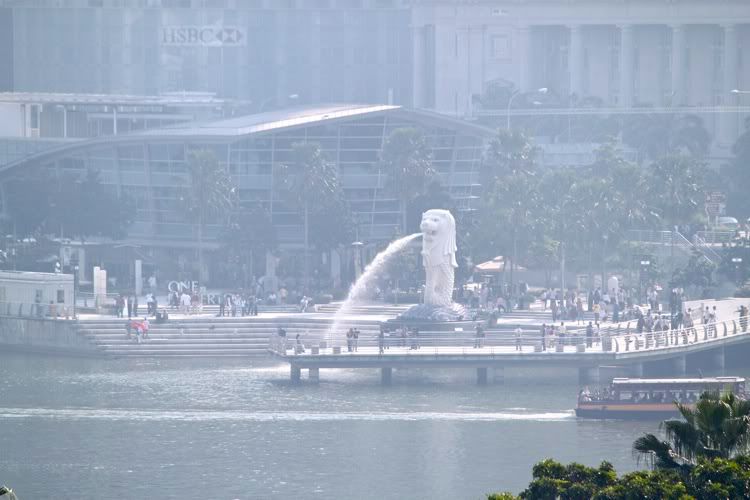 I took this photo while we were checking out of the hotel.
What a cool wall.
I want this wall in my place.
I'm in Perth now and the weather is crud.
It's been raining for ages now.
Good opportunity to blog though!
Simpsons is on now!
Adiossssssssss
:D
Btw I have bought some cool new xmas tree decorations!
YAY.
Cant wait to do my xmas tree.
I will take some photos of my decorations when I get back to Melbs.
xoxoox