K and I went shopping in Seminyak one day.
Then went to Kudeta for pizzas for lunchhhhyyyyy.
The boys were out golfing.
SNORE.
I'd much prefer shopping and mojitos.
The yellow stuff was supposed to be pear. Is pear this colour in asia?
Some sort of asian pear?
I dunno.
It didn't taste like a pear. It was nice but not like pearish.
It was more squishy.
Maybe it was POACHED?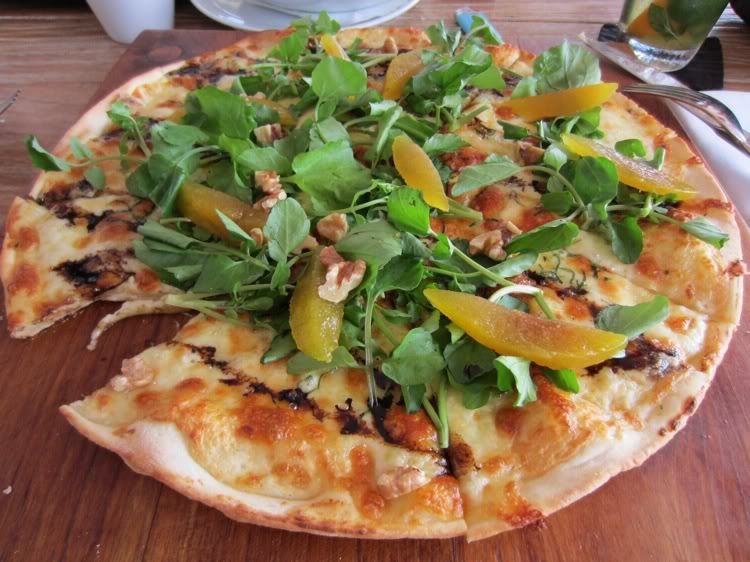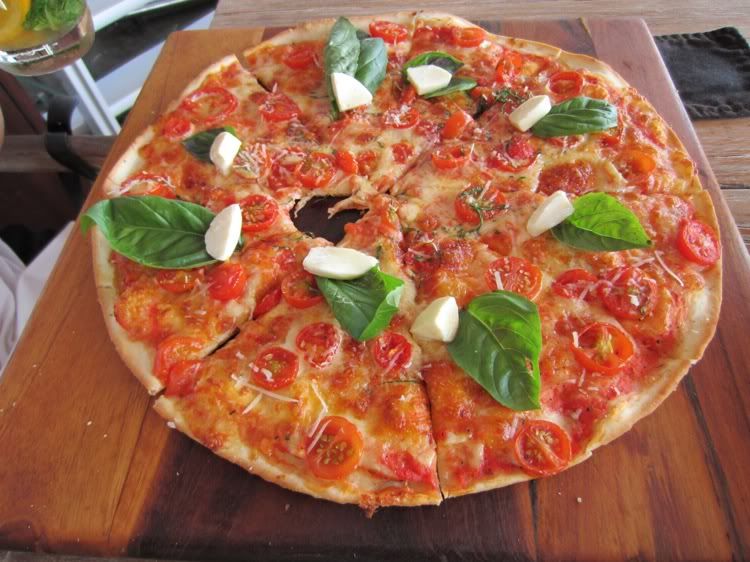 THUMBS UP?!! DELICIOUSO PIZZAS!!!! MAMA MIA!! BIBBITY BOBBITY!! CIAO BELLA!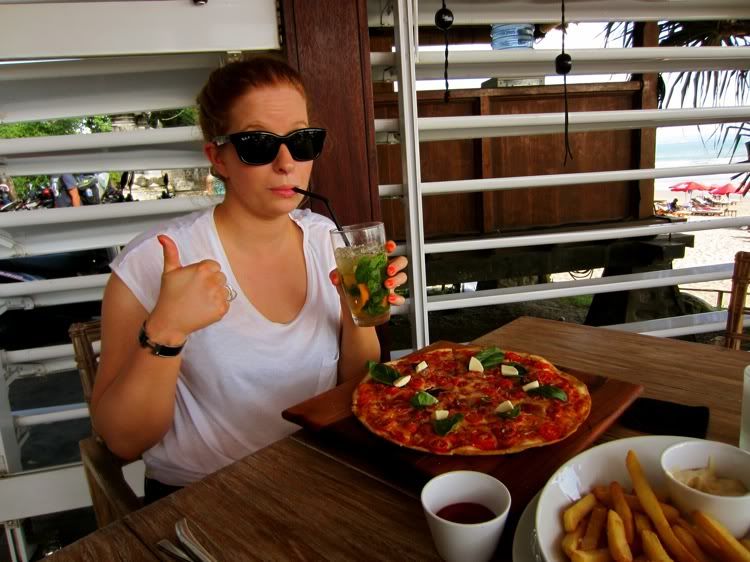 Ray Ban sunnies
Hermes bangle
and I think the tee might of been from Miss Shop.
Nail polish was OPI but I cant remember which shade of orange.
She's so hilarious. She kept pulling out the strings from the inside of her top ( you know the ones to hook on the hanger?) and yelling "GYPSY BRIDE"
We took a photo of the Gypsy Bride look. Hopefully I can eventually get a copy.
YAY.
There was a massive sumo which I enjoyed.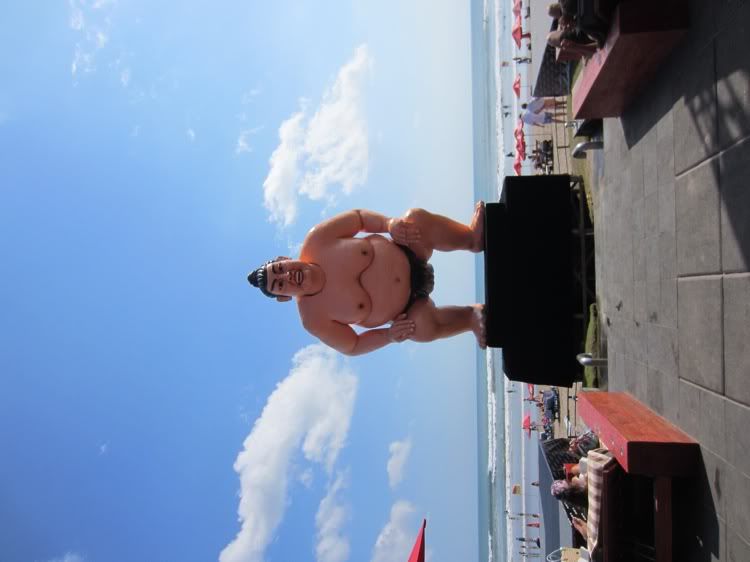 You know.
Nothing unusual.
Awkward lean blog??!!
Sportsgirl skirt
S&B singlet
Chanel sunnies & watch
Sam Eldeman sandals
Lovisa necklace
YAY.
I miss bali.
Hopefully the warm weather this weekend will cheer me up.