Hey peeps~~!!
I got back from Bali a few weeks ago but I still don't have any photos.
My friend took them and I haven't gone over with a hard drive to copy them yet.
I keep forgetting!!
Here is two photos I took on my iphone.
Chillin at our villa in the Ayana Resort. My SECOND HOME :( :( :( I MISS U.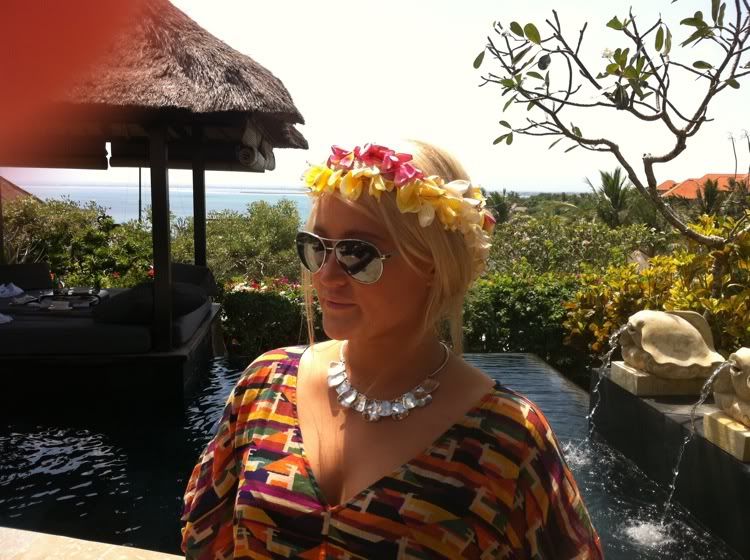 Tigerlily kaftan.
Lovisa necklace
Chanel sunnies
also wearing the welcome lei as a crown.
I took the photo below from the cave deck at the Rock Bar.
It's so nice!!
Even when I got attacked by a BAT and a CRAB.