On Saturday my friend K and I went to South Yarra to look at some fabric for my wedding dresssss. How unfun. I didnt find what I wanted but I DID get this delicious cakey from lux bite.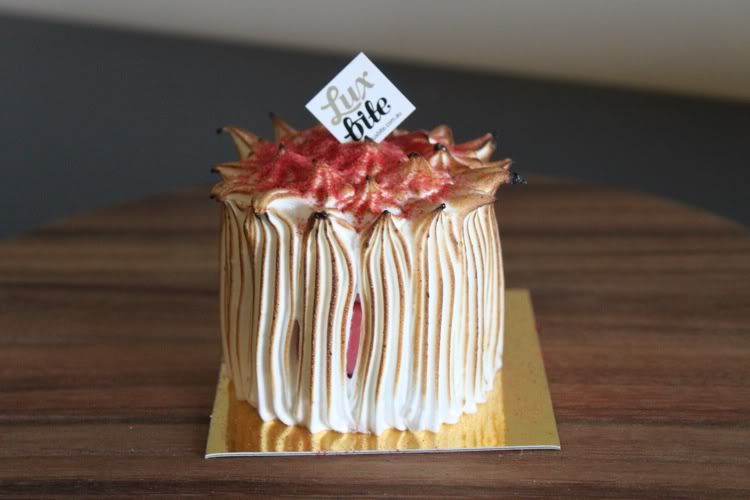 It was some sort of watermelon flavour.
I cant remember now!
I also had a lychee rose macaron and a peanut butter macaron.
Deliciouso!