Hello!
Merry Xmas. Happy New Year.
It's been forever since I have blogged.
December was a very busy month.
GOOD NEWS TO SHARE.
My mum had breast cancer last year but as of a few days before Xmas, she finished her radiotherapy and the cancer is all gone.
YAY.
Best Xmas Ever with that news.
It was a very hard time. I didn't want to talk about it. Remember Bali? That was a family trip to help relax my mum and spend time together during the stressful period.
I am so glad it is over.
I just ask one thing, PLEASE EVERYONE, get your mums to go for regular mammograms.
My mum probably wouldn't be here today if she didn't.
I never thought it would happen to someone so close to me, but it does.
Force your mums if need be!
Back to Xmas. I will make this quick.
I'm sure you are all over it by now.
D took some photos when we went to get a tree
YAY
Xmas tree farm is my fav thing.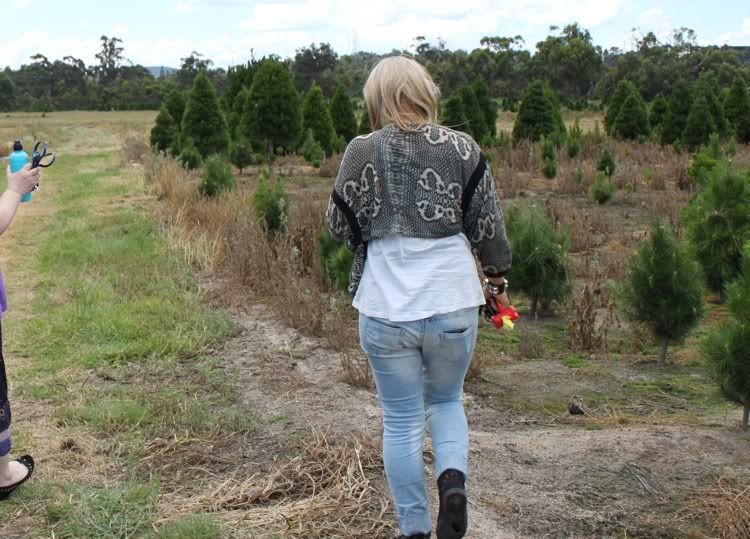 Note to Self:
Don't keep phone in back pocket. It makes your ass look weird.
The dogs go spazzo at the farm and run around like children on red cordial.
Hahaha look at the tongues out.
So funny.
Voila!
D and I decorated the tree.
And by that, I mean he puts the lights on and I do everything else.
That includes all the wrapping.
Is it like a male genetic thing that they cant wrap presents?
He could possibly be the worst present wrapper of all time.
I wish I took a photo of the one he wrapped.
There was no star at the top.
I had one, but we never got around to putting it on.
I think I prefer no star.
I have a few decorations that I got from Paris Disneyland when we were there last year.
I love them!
This Mickey Snow Globe is probably my favourite.
PRESENTS!!!!!!
Sadly, none of them are mine.
I bought this Poinsettia plant that lasted well over a month.
It died when I was in Perth last week.
R.I.P
Last year I did holly and red roses and got so many cuts I vowed to never do it again.
I dunno why I did it again this year.
I love the look of real holly but gosh its so prickly!
We also had cherries and gingerbread mens.
YAY
I miss Christmas Cognacs.
I think I need to start a tradition of Easter Cognacs.
Easter is more champagne though maybe. I dunno. hmm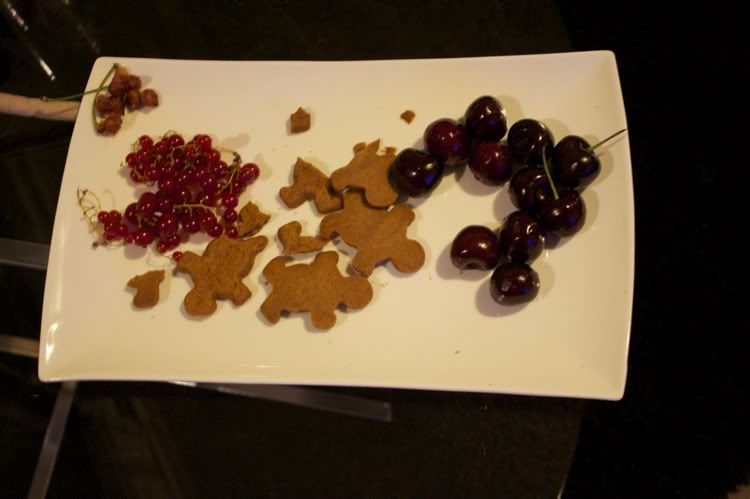 Do you like the spitted our cherry pips in the corner? Hahhaahha!!
Sadly there was no before photo when the platter looked nice. Sorry.
We had been drinking and playing the dancing game on Xbox Kinect.
So much fun.
It's like a full work out !!
I love it!
Thats all my Xmas photos.
Just realised I dont have one photo of the actual Xmas day.
Was way too busy! We had over 32 people for a full English dinner/lunch at my parents house.
It was a lot of work.
Wahh.
So glad Xmas is over!!!