I forgot to post these pics of the pups over xmas time!!
Here is Batman who is my friends french bulldog.
Cutie!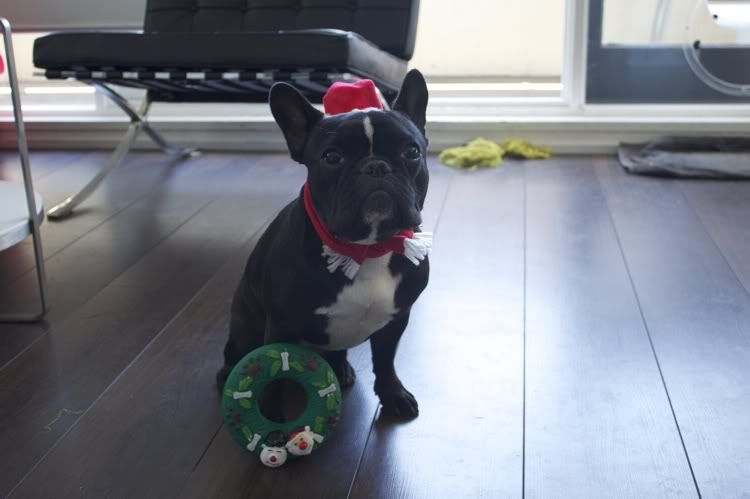 And here is my little baby Taco. Heheeeeee!
She is NOT happy at me. You can tell because she wont look at me in the face.
My mums friend held her and I dressed her and took a quick photo and then took it all off and she ran away! hahaha Poor Taco.
She hates clothes.