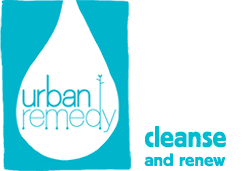 Wahhh.
I am sitting here in bed at 12 terrified of the thought of the next three days.
What have I donnneee???
I thought I wanted to try it. I dunno why.
Probably the cutesy packaging.
Lets not lie. I am easily sucked in by things like that.
Hahahhaa.
Ok but more seriously, I think it was because it didn't require pills and powders.
That kind of detox seems weird to me.
For those of you who don't know, I will be drinking 6 juices a day for 3 days and that is it!
You can have water and herbal teas too.
I think I was drawn in by the challenge of not eating for 3 days.
I think there is no way in hell I can pull this off.
I'm trying to remember of the money I'll be flushing down the toilet if I cheat. I will use this as a motivator.
I will try and blog the next three days so I can be honest about my experience.
Zzzzzzzzzzzz.
I think if when it comes to being told I can't eat something, it's going to be all I think about for the next three days.
Today I kept thinking I need to stock up on three days worth of food so I dont get hungry. Hahah. I resisted temptation mainly.
Although, I did have an extra coffee before dinner.
COFFEE I WILL MISS YOU MY FRIEND, BUT I PROMISE I WILL SEE YOU SOON
Ahhhhhh
I just hope the next three days go by quickly.
I will try and take some photos of recent buys too!
I need to get my ass into gear with this whole blogging thing I know.
I just find myself really not into computer things lately.
The work I've been doing is off computers and out of the house so I guess less time at home as well.
I've learnt a lot about toilets and showers. It's been interesting!!