I have been lazy with the blogging lately. My bf was in town so there was no time!
Now he is gone so I am bored and blogging becomes my friend again.
We had a very busy week...
I only got to go shopping once! booo :(
On Friday we went into the city and THANK THE LORD there was some new stock in stores.
I found the long sleeve Zimmerman dress i wanted and went into Sass&Bide and they had new stock! YAY so i picked up something there too. I will have to do a post on my new buys!
I just really cant figure out how to do the self photos yet. oh and i also got some fast fashion at Sportsgirl. very unlike me. I needed some hot weather clothes asap so it was easy.
i will post those too!
I really needed new boots but I failed. It felt like we went EVERYWHERE ...Myer, DJ, Zomp, Miss Louise, Luisa where else can I buy boots? ughh. I NEED new ones stat!
Anyways, back to the post,
Last week I spotted these new items on Net-A-Porter....I love them. But in true me style, I slept on it and now they are SOLD OUT. ughhh sold out is like the worst shit I can hear. It gives me a sharp feeling in the heart.
ughhhh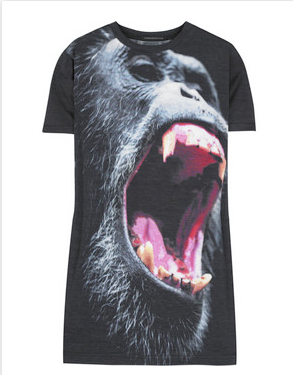 Christopher Kane Chimp tee
Fendi Boots
Next time I should just buy shit without thinking.....or maybe not...