im really far behind in blogging about hawaii. tee hee. i am lazy with uploading photos.
boo.
when im in one of those "im fat and ugly and my hair is shit" moods i tend to wear this dress.
hahaha
all black saves the day. i think i changed like 6000 times before i went out this night and possibly threw a few tantrums.
i think the 2 reasons stopping me from moving to hawaii are
1. shit coffee
2. my hair is always wack there.
i think it has something to do with their water. or something. hard water or soft water.
next time i go there i am getting a good hair dryer. my parlux wont even turn on there. ha!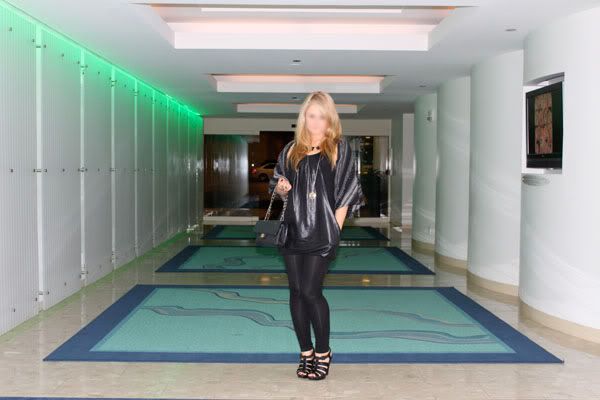 an ode to no one dress
elizabeth & james shrug
country road shoes
chanel handbag
HOH jewelery
watching the VMAS. kanye boo taylor swizzles yay!!
eating fruit salad
i spent $5 on these stupid blueberries and most of them are sour. boo coles! boo!!
does pineapple make anyone else burp a lot? just me? hmmz