When I look at this photo they dont seem so big...there should of been a point of reference.
this punnet is actually a jumbo punnet and not a normal size punnet or strawberries.
they are huge
i couldn't resist taking a photo! they were so yum i ate them all in one sitting
hahahahaha!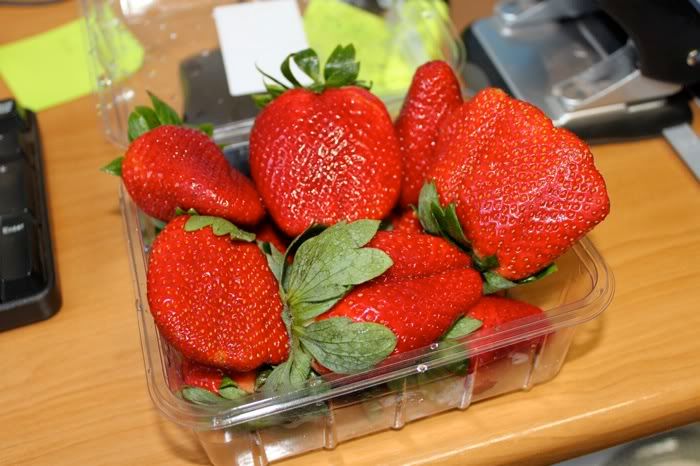 YAY summer fruits are BACK!!!!!