When i saw this cool kangaroo statue i knew i had to have a photo of it.
and i thought it would be funny to jump like a kangaroo. hahha.
u can see my stupid goofy laughing face. hahaha how embarrassing.
people were watching me do this as well. ughhhhh!!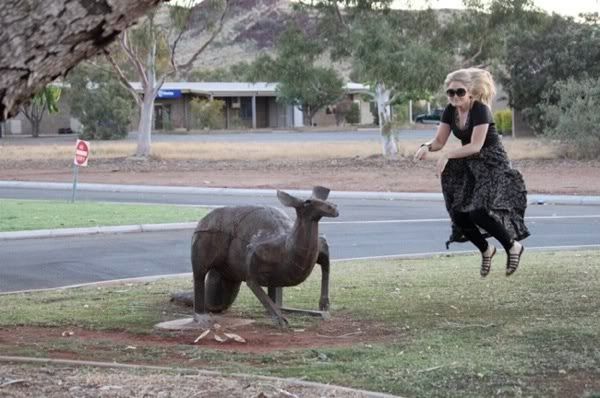 this sass&bide maxi dress...i love...but because im short...and stupid..i keep getting my foot caught in it and tripping...
wearing
sass & bide maxi dress
sass & bide tshirt tied in a knot over
AHAHHAH speaking of tripping over,
yesterday on swanston st i tripped over and my boiling hot coffee pushed up in my mouth.
ARGHhhhh ahhah so embarrassing....yet so funny if anyone saw.