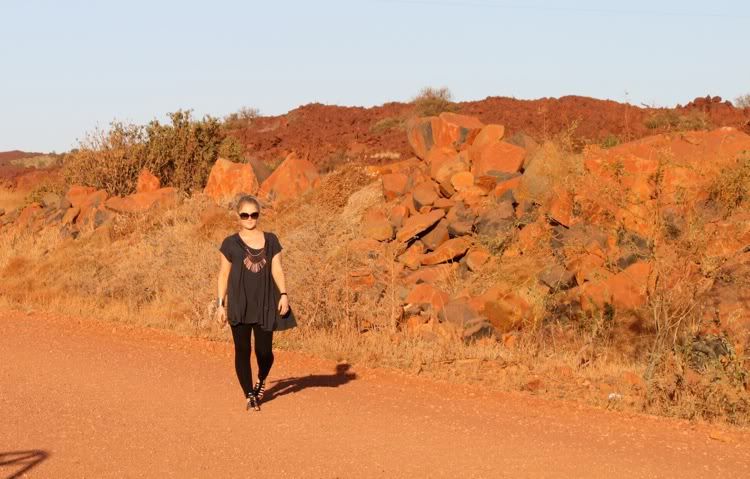 D and I drove down to the burrup peninsula to see if we could find some indigenous rock art. apparently its one of the biggest collections in australia.
im such an idiot. i thought it'd be like easy to find and signs and stuff ( ha!)
but you had to actually hike around this huge national park. as if. im wearing gladiator sandles and its 40 degrees celsius.
so we drove around a bit...walked around a bit...the flies made me MENTAL. i may have screamed curse words loudly
ughhhhh
imagine having atleast 5 flies on you at all times. so gross! i need me a bushmans hat with corks attached pronto!!
anyways, we found one.
ONE!!!!
a lizard or something.
ughhh. whatever. atleast we found something. hahah
oh and i found a bazillion kangaroos. photos coming soon! YAY
so cute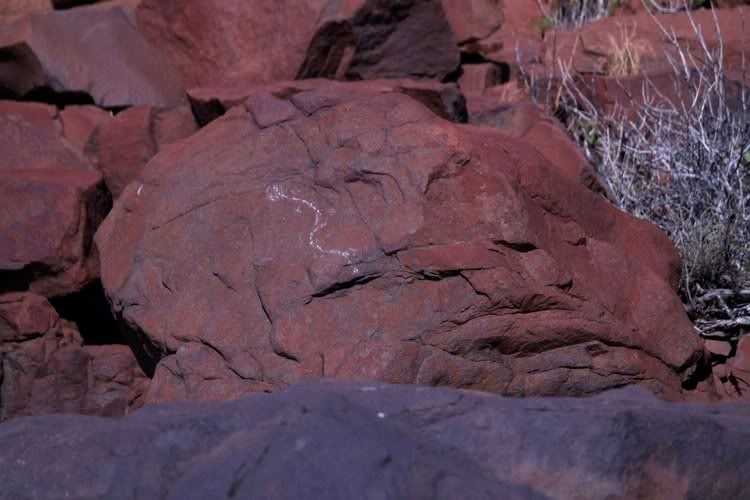 oh yes and here is a closeup of the neckline on my dress.
its like a brassy metal pieces that is detachable for washing. yay. i think they look like bones.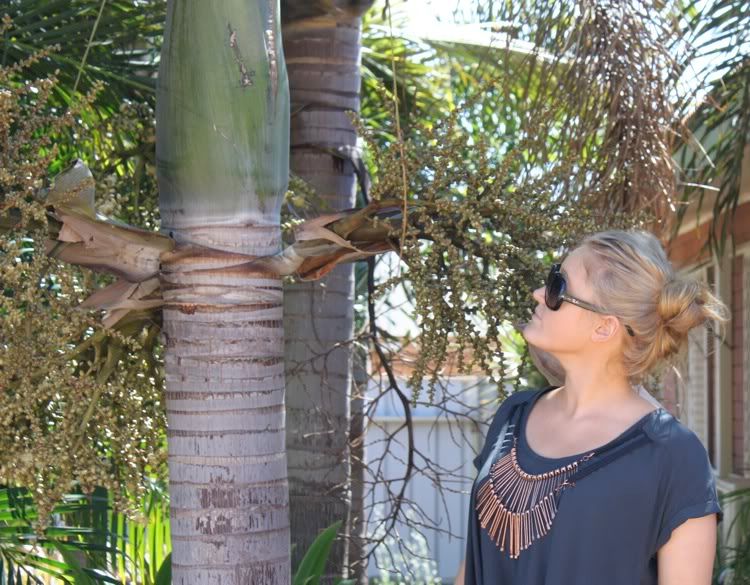 pretending to look up into the tree so i dont have a double chin! i fooled you guys right?!
outfit details
sass & bide dress ( ugh soooo annoying always falls down cuz of the heavy neckline and shows off your tatas to the max. i will probs never wear this again. so mad and not only that the material creases so easily it looks gross after 10 mins of wear)
witchery leggings
sam eldeman shoes
diva cuff
ray ban sunnies
if i look greasy in these photos its because i have SPF on + 40 degree sweat. anyways.
i hope everyone is proud cuz i never wear SPF. yay. all my friends who read this get off my case! i wore SPF!! Happy now? yayyy