After the movie D told me we were checking into a hotel and going to dinner.
I hate suprises. I like be prepared for everything.
But these were nice and I didn't suffer an anxiety attack. Thanks D <3
We checked into Crown Towers and when we got to the room D had organised for a box of 12 long stem red roses to be there and the bed was covered in rose petals. cheese to the max!!!
I gave him shit for not doing it in paris because it's soooo cheese to do it on an engagement night. I think that's where he got the idea from. HAHA so funny. I've never had rose petals scattered before. awwww.
BTW the petals were fake. Apparently its the hotels policy to not have real ones because it stains the bed sheets. I say Napisan.
Sooo no photos of all of that jazz because its a bit of an over share.
Here is a photo of the view from the room though.
Do you like how I included the side of the wall too? I thought so.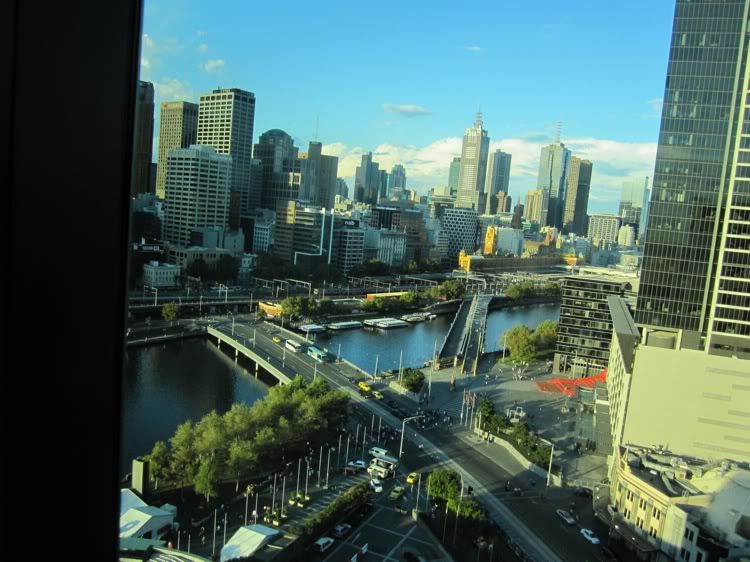 Anyways, I didn't really prepare for my hair to be taken to Vue De Monde, as you can see below.
This photo makes me look like such a douche but it was the only one I had which showed some food. I thought it would be nice to see what we ate there in case you guys are planning to go.
The dish below is "Risotto Aux Truffes" or as I like to say mushroom risotto. ha.
They grated the truffle on the spot and I told them to stop right there. I'm not into truffles but I really liked this dish. Two thumbs up.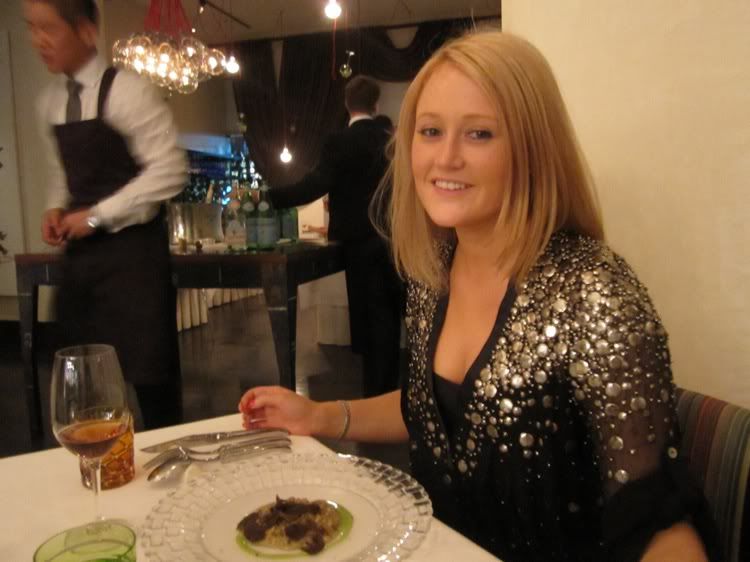 I am wearing a top by Elizabeth & James. Olsen twin steezy.
Euughh I can't stop staring at how flat my hair is in that photo. I hate posting it. Boiusdghl with hair, I believe bigger is better.
Moving on,
Look at my bling.
It's from sportsgirl. I love it. It says " BAM"
Don't snigger at my old maids hands. I need get on them asap.
I worked in a nursing home for 2 years and it ruined my hands.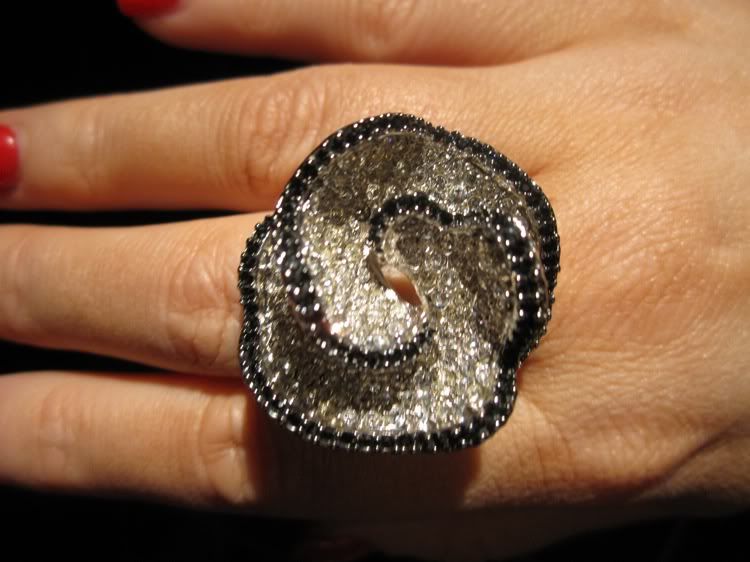 Please note the best dessert ever.
A chocolate cigar that came with a coal that was burning to emulate burning cigar.
NOM NOM
D told me to pose like an old school gangsta
I couldn't stop laughing. Then I smashed it down like I hadn't just had 6 courses. heeee.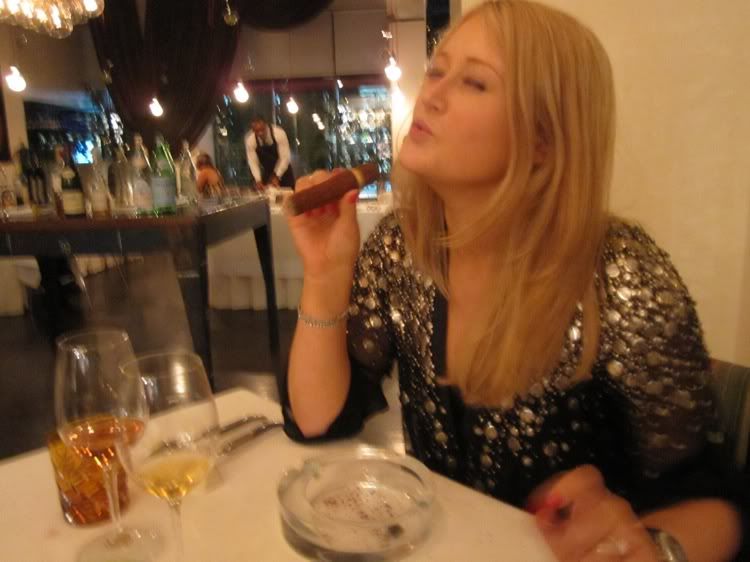 Here is the the petit fours which the waitress said she likes to call petit fives. HA. She was a comedian. While I remember, the staff there were so good. All of them. Amazing.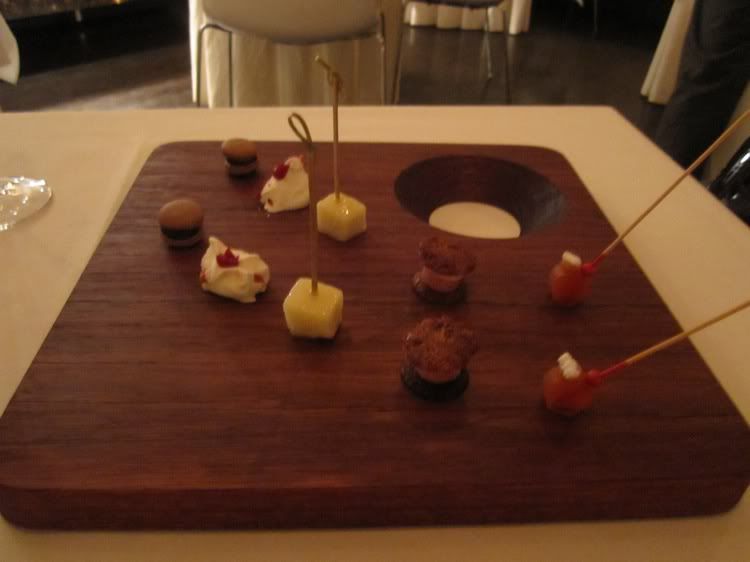 This was the best one. Some sort of lychee thing.
Can you tell we were drunk at this point?
I didn't take any proper photos of food because I find it embarrassing to take photos in a restaurant. We had the matching wines to food degustation so by dessert number THREE i was pretty smashy. 10 courses of wine tasting is not my best friend. But it was SO GOOD.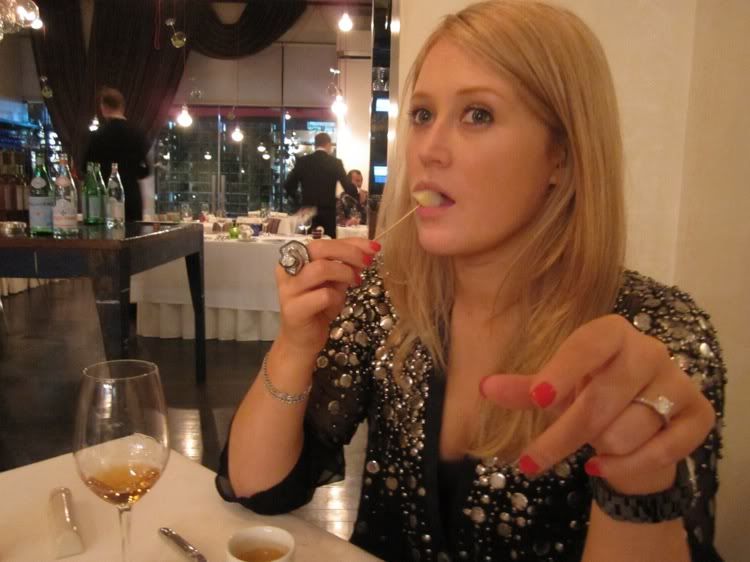 My nail polish is OPI Red My Fortune Cookie from the Hong Kong collection.
Upon leaving they gave us breakfast for the next day. Interesting. Nice.
Here is a little snapshot.
Not pictured is the recipes for the breakfast, mint seeds they want me to plant and grow and the tea leaves for breakfast.
I'm not going to grow the mint. I have a hard enough time trying to keep my succulents alive.
I love how the give you a menu to take home of what you ate and drank that night.
I am going to go to Dan Murphys and buy some of the wines we had.
Soooooo good.
The whole Vue De Monde experience was ( as FF would say ) 11/10.
Oh and in that photo it says they are Green Eggs. I don't eat eggs. I have no idea what that means. Is that even a thing? I thought Dr. Suess made it up. Am I stupid here or what?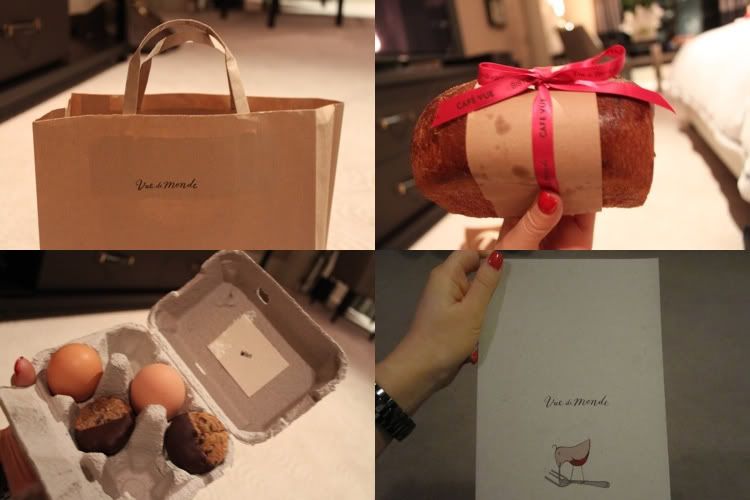 Anyway, back to Crown. I lost cash gambling. Boo Hiss. It was fun but I got bored quickly so we went back to the room. Here is the fancy Chinese New Year display in the atrium.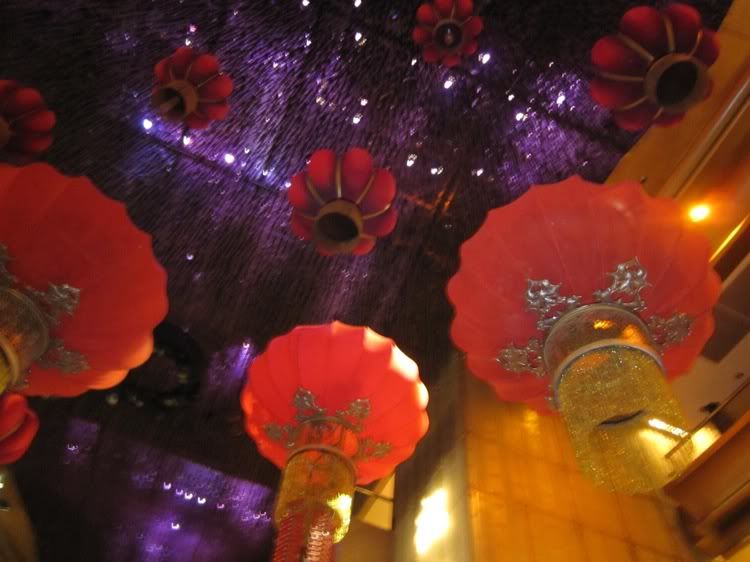 And the dragon. Happy New Year to all !!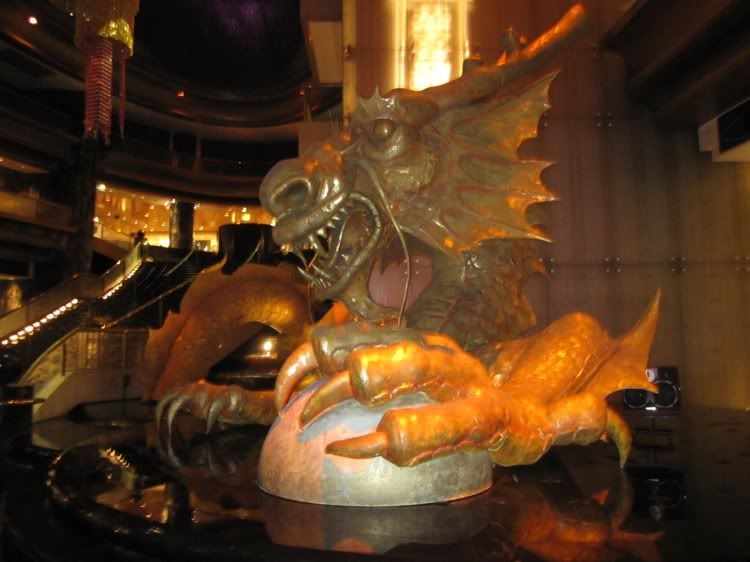 D was going to take a photo in the lobby for my blog. I fell asleep waiting for him to sort it out. He is the most painful photographer. It takes him about 30 mins to turn the camera on.
ZzzzZzzzZzZZzZZ
I'm wearing my "comfy" heels. They are from Country Road. I love them. They are "pony hair" Imagine if it was real pony hair. Gross. Who would want that?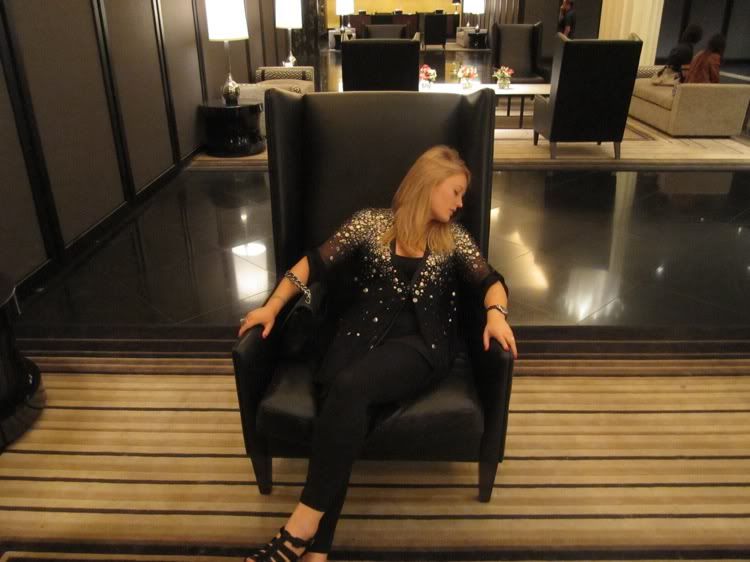 YAY Success with the camera. But I'm over it and can only force a fake smile.
I wish I had that floral display in my place. I love it.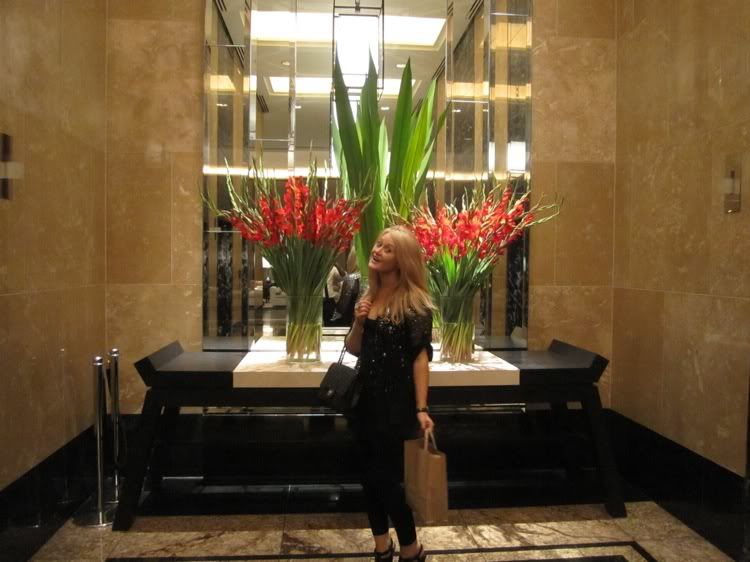 And that is all I can be bothered to do!
This was a huge post and I am pooped.
So I'm sure you are pooped reading it.
Till next time,
Adios Muchacos!