I took this photo the other week. I like it because I like colourful skies...
Dusk is such a beautiful time...so pretty with the clouds...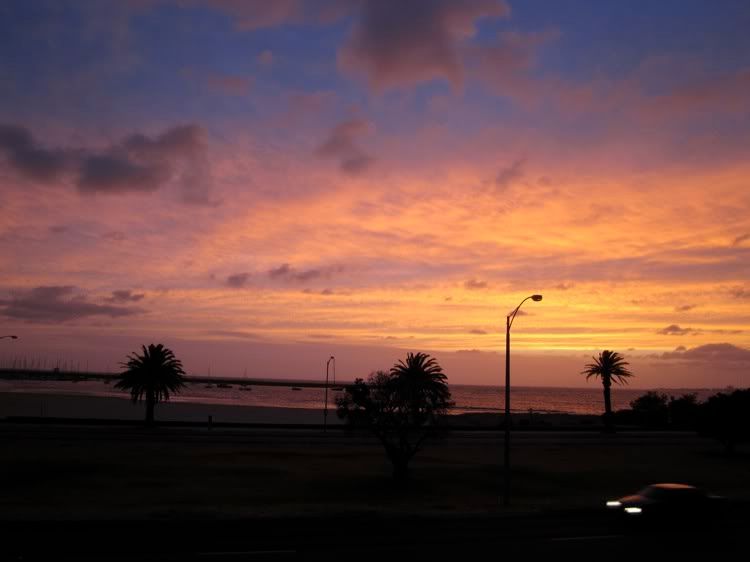 We met up with D's workmate and his lovely partner for some wine-time. D's mate looked like Jacob from Twilight.
Can I use wine-time if no wine is consumed? I believe yes.
Here is my Valentine's Day Louis Vuiteezy gift.
The Stephen Sprouse Leopard scarf.
YAY.
I looked for this all over Paris to no luck. Only scoffs and laughter (please read in French accent) "hohuhuhuuh oh that is so last season"
WHATEVER leopard is forever so gimme gimme.
Then in Singapore no luck either. Thank the lord we are so behind the times in Melbourne.
I posed next to some randoms car for a nice photo.
Just Jokes. I was trying to hail a taxi and D snapped this photo of me.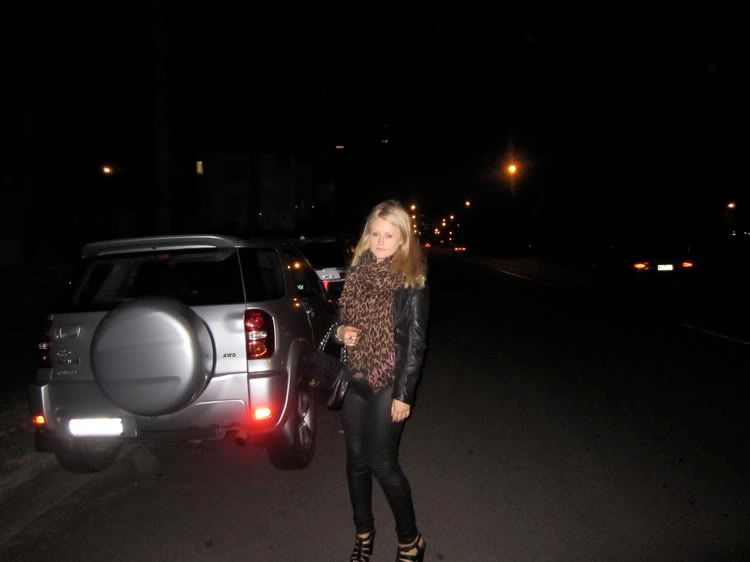 I wore my impossible to find Country Road jeans. I love them. Shiny goodness and tightness. Paired with my comfy Country Road faux pony hair heels.
OH and I forgot.
I got this jacket at Sportsgirl the other week.
It's too hot to wear so I have to wait a few more weeks/months. But this night was cool so I wore it.
YAY
Below is D and I. He is wearing his beloved Bape shirt. He got this in Tokyo I think.
We are at Siglo. It's pretty much the best place on Earth. I used to think it was Disneyland but then I found Siglo.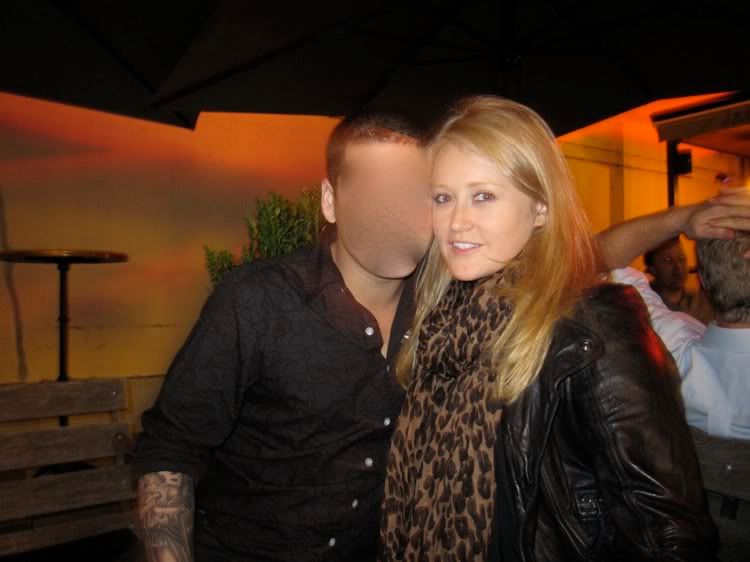 They have the best cocktails in the world. I usually have a dry Manhattan but in this photo I am trying a Tom Collins for the first time.
It was citrusy but it had a cherry in it so I liked it.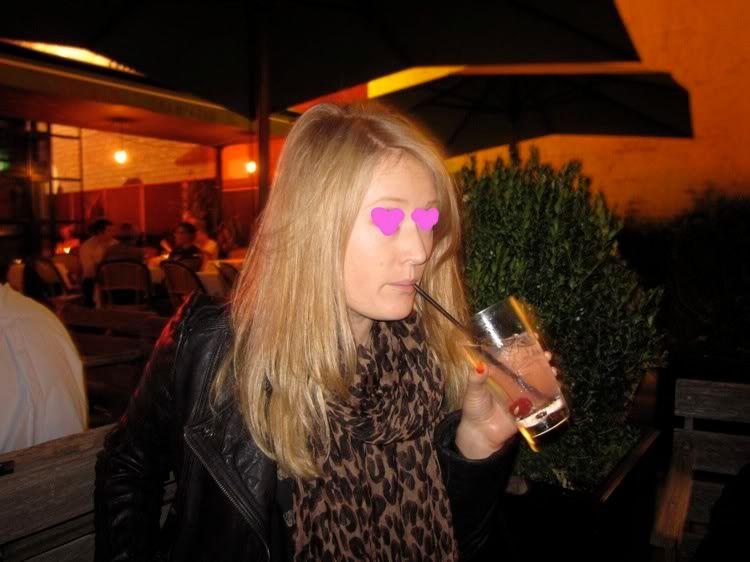 I love my new LV scarf.
Thank you so much D !!!! You have no idea how much I appreciate this!!!! I thought I would never have it and I cant wait until winter to wear it every day.
AYYAYAYAYAY
xoxo Thank You !!!!