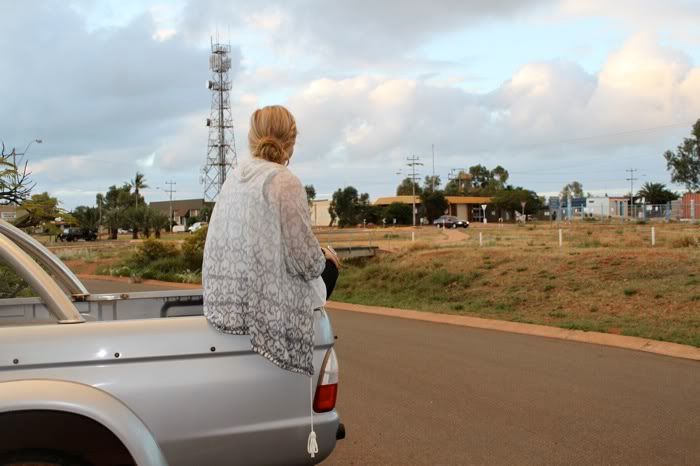 I love this Sass&Bide anorak. It's made from the softest material. I don't wear it too often because its so delicate I'm scared of ripping it! In true S&B style it has four ties so you can wear it differently. Sometimes I tie it up to wear it shorter and other times i let it all hang loose....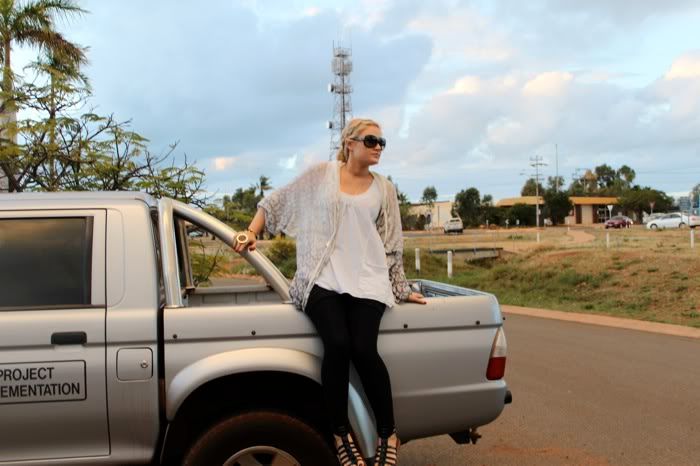 I must look off into the distance for a blogger photo...hHAHAHhahaha.
actually my bf snapped this photo when I was jumping off and I didn't notice I swear!
Outfit details
Sass&Bide anorak from last year
Don't Ask Amanda singlet from years ago
Witchery leggings
Sam Edelman gladiator sandals.
House of Harlow 1960 ring
Disney Couture wrap bracelet
Rayban Sunglasses.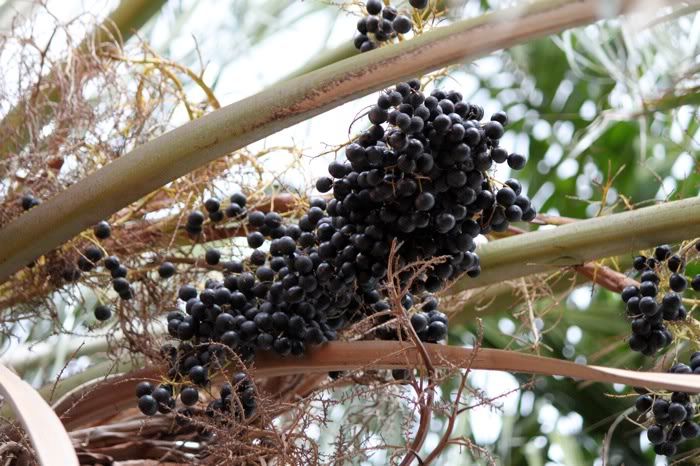 Lastly, I found this weird photo on my SD card. My bf took a photo of this. I have no idea what it is. It was on a palm tree. It looks like blueberries but I don't know how it was growing out of a palm tree! weird huh?
Taco night last night was fun but today I am paying for it. Ouch. On a happier note, I found a wine that I really like. Will have to look for it at Dan Murphys when I get back to Melbourne.