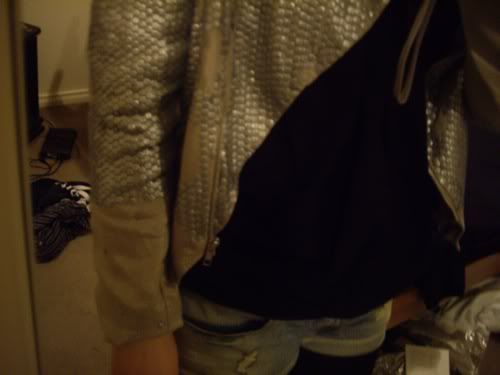 Now that the Pound to AUD is so good it is too easy to go nuts at topshop. I seem to be ordering something new every week. I am really slow at taking photos though. I will be getting better as i get my DSLR I'm sure.
I got this jacket about 3 weeks ago. I looovee it. Even though it has been called a Michael Jackson jacket by a few people. The sequins keep falling off though :(
Sorry I didnt get a proper photo. Flash in the mirror isn't the best. I tried to find the photo off the Topshop website but it seems like its gone now. Must of sold out.
My boyfriend keeps calling Topshop Tuckshop. So I guess it is sticking. TUCKSHOP.