Yay. I have finally uploaded some photos. It is not the thrilling task one would think it is.
D and I are sitting in the hotel drinking some sake from the minibar. He said I must blog. What a demanding boyfriend. He is playing with some internet knobs. Ha. Sounds dodgy. It seems like its some sort of synthesizer thing for music. ANYWAY,
In this photo below. I look like a b.l.o.g.g.e.r.
HAHahahah.
Let's all pretend I'm not screwing my face up all weird yeah?
It looks as though I'm focusing on something but in reality I was probably embarrassed by the camera and all MEHDHSLFKSJDF and it was windy and about -99 degrees celsius.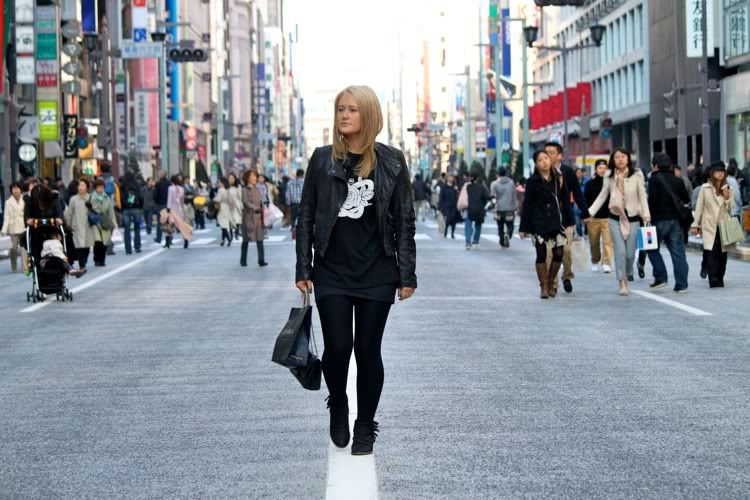 I wore Sportsgirl jacket
Lover tshirt
2 x pairs of black opaques from probably myer?
Zara boots
Please excuse my GHD straightened hair. I haven't lost the plot. I still aim for Texas hair. Its just the hairdryer in my hotel is rubbish and it was some sort of last resort measures.
With this small hair people might start thinking my brain is shrinking.
Well I know I am.
After strolling around the main streets I started to wander in the back streets to find those infamous Hermes resellers.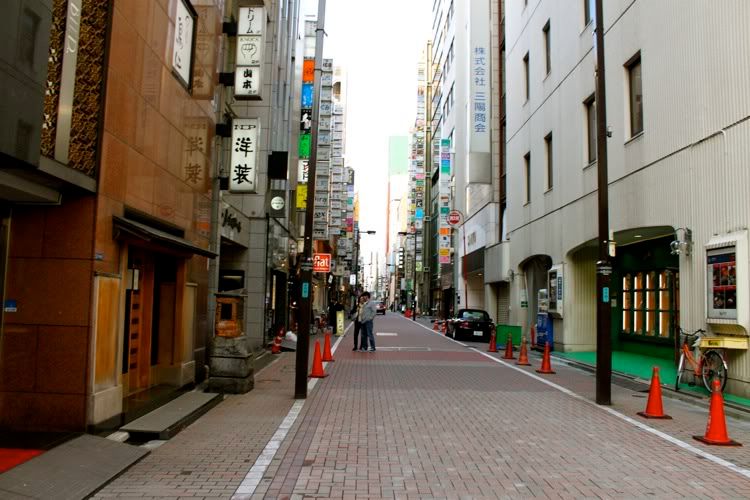 One can dream yeah?
Although, in my dream I buy it from the shop.
There's something less special about these resellers. It could be the less specialness.
Still really fun to see lots of Hermes in one place like that though!!
Gimme Gimme!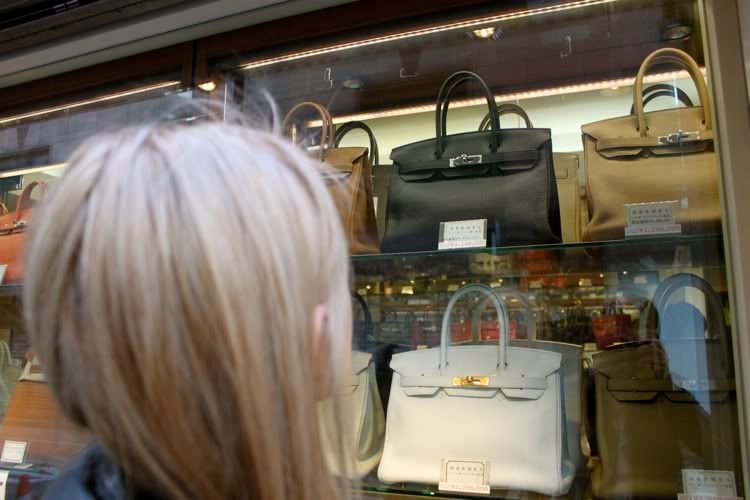 I wonder if the owner takes em all out on the town for a spin? New Birkin everyday.
Probably.
We don't know what we are doing tomorrow.
Maybe Disneyland.
I cant say no to cute.
YAY
I miss all your blogs and will have a massive catch up when I get bizack!
Hope all is well with everyone in bloggyland!
Matta Ne !