Here are the nail polishes I got in changi duty free! Apart from the "particulere" which I found in Tokyo. Had to get a spare one incase something happened to my original one. Haha. I know that sounds crazy.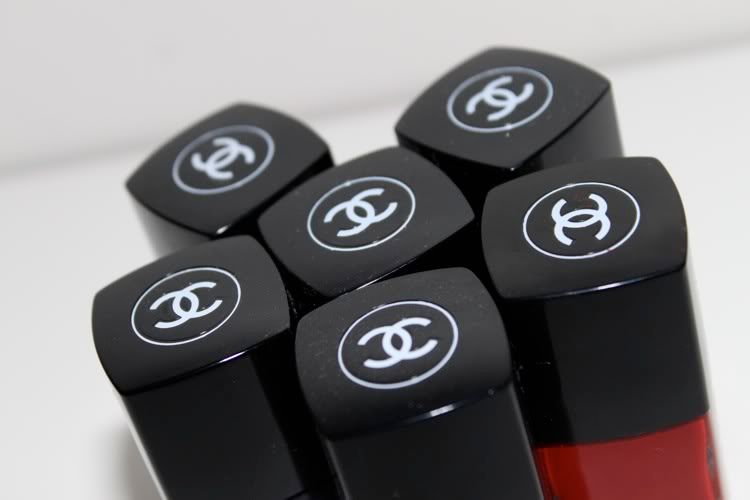 They were so cheap at Changi. I think around $22 each. I stocked up. It's easy to go into a frenzy whilst duty free shopping. The possibility of a bargain takes over and you lose all sense of rationality.
On the upside, I think I have my winter nail polish colours down pat.
I think my favourite is "Fire" right now.
It's just a nice red.
We went out on Saturday night for a friends Birthday! Woo.
Here is what I wore on the left and D's lovely outfit on the right. He always "makes fun" of me and my blog photos but really, I think he loves it. You can tell by this photo he is loving every second of being a model. Hahahaha!!
You can also see my new lamp that I tweeted about earlier last week!!!
YAY! It's a Kartell Bourgie lamp that I got from Space.
I want everything in that shop. At 90% off or free. Either one.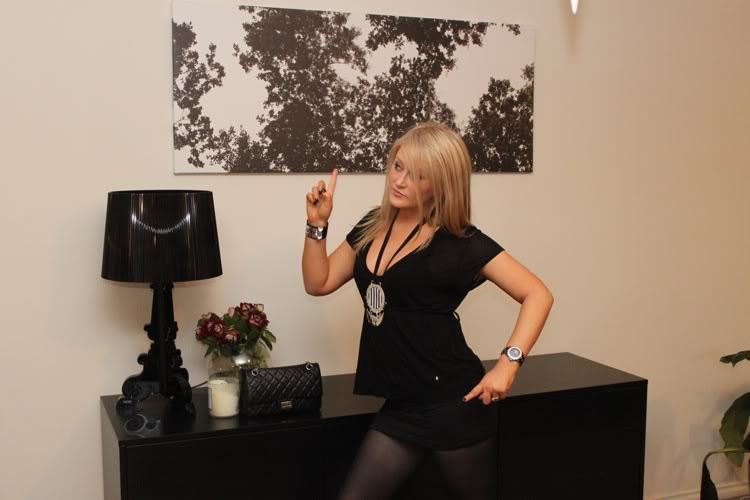 Don't worry. I pulled my skirt down before we went out. I'm sure it did. It looks WAY too short here.
Anyway, I wore
Sass & bide tshirt
Sass & Bide harness ( that I ripped off another top)
Topshop skirt
Nine West boots ( so old! so comfy!)
Hermes cuff
Gahhh I wish my hair would stop being so straight from the Global Keratin treatment I did. I can't handle having dead straight hair all the time.
How was everyones weekends? I got sick on Saturday night. Either the flu or something with flu like symptons.
Sore throat, blocked/runny nose, muscles ache
boo!!
I felt like balls yesterday but today I'm much worse.
I am taking all the tablets and teas and what not so I'm hoping to be up and running by tomorrow. I will keep telling myself that.
Hahaha.
Now I am off to catch up on all your blogs that I love so much !
Have a lovely Monday night everyone :)