I wanted to go to
Laduree
while we were in Tokyo so I could try their macaroons once again.
When we went there in Paris, I was really sick and lost my taste so I really had no idea if they were nice or not.
Here is the lobby of the hotel.
Those trees and plants are real. I checked. Hahaha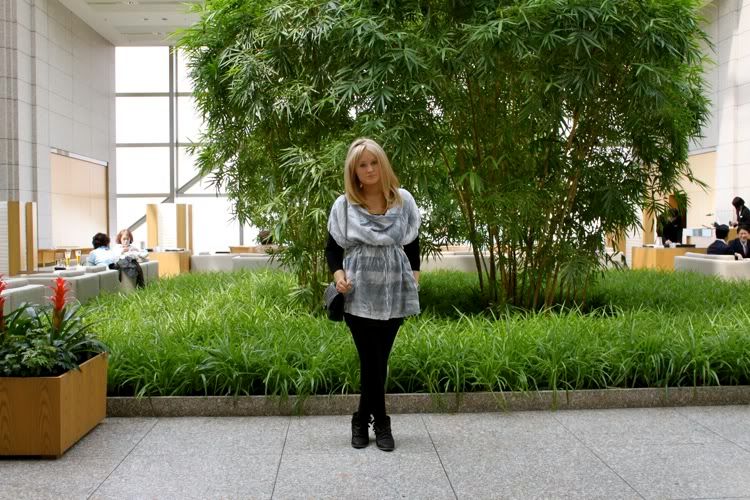 I am wearing a top from the mature ladies section of David Jones
Icebreaker snow thermal ( haha it was cold !!)
2 pairs of 120 opaques
Zara boots
Chanel reissue.
Here is downstairs at the entrace. (The lobby is on level 42)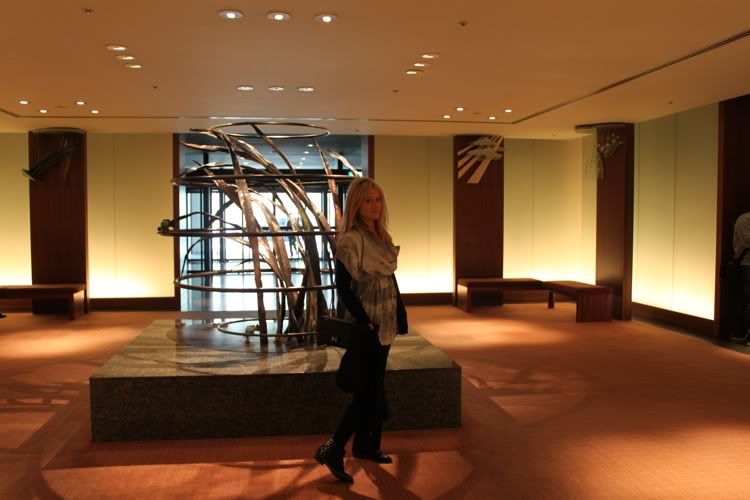 Here we are at Laduree. We had a nice seat at the window so we could people watch. Fun!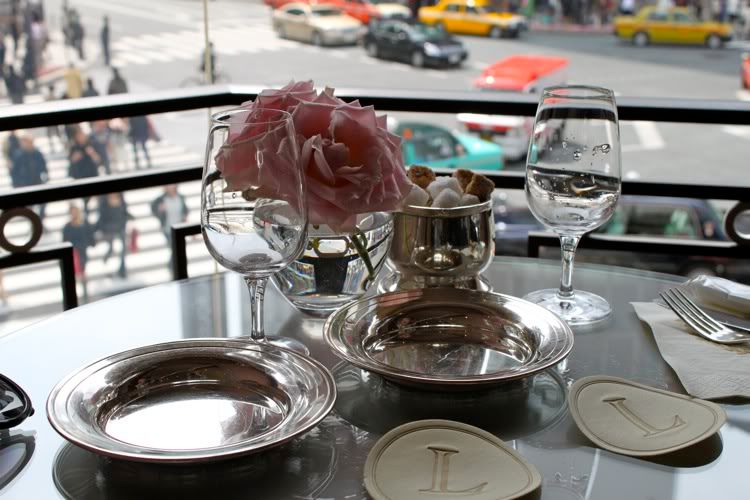 We had the exact same meal we had in Paris. It was so nice that everything was the same as Paris. It was like a trip down memory lane to remember our engagement.
We had vegetarian club sandwiches. They were nice. I liked the gold toothpick things.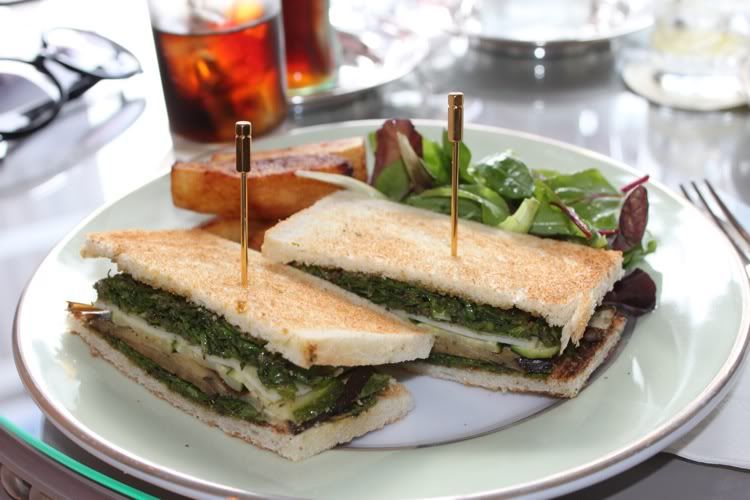 Lovely espresso. I love espresso.
I think it was some stupidly outrageous price like $15. Pffft !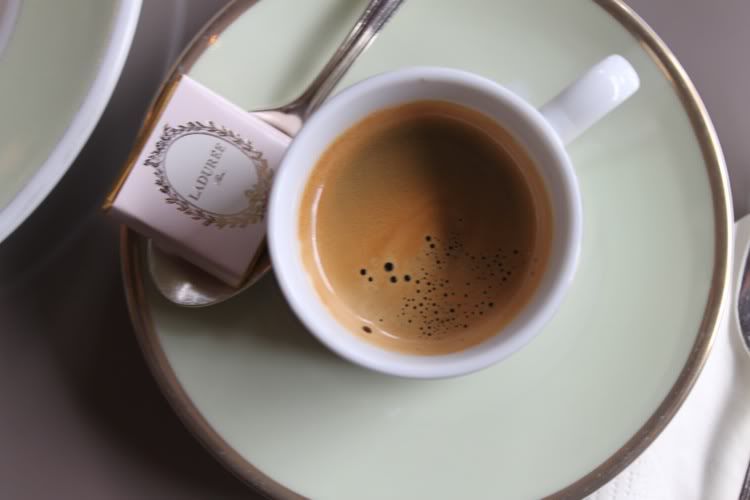 And here come the macaroons!! Woooooo!!!
They were yummy. I liked the licorice one best. It had a very subtle licorice taste.
The dark pink one was nice and sour and the orange one had some weird flavour we couldn't quite pick up on.
The chocolate one was okay.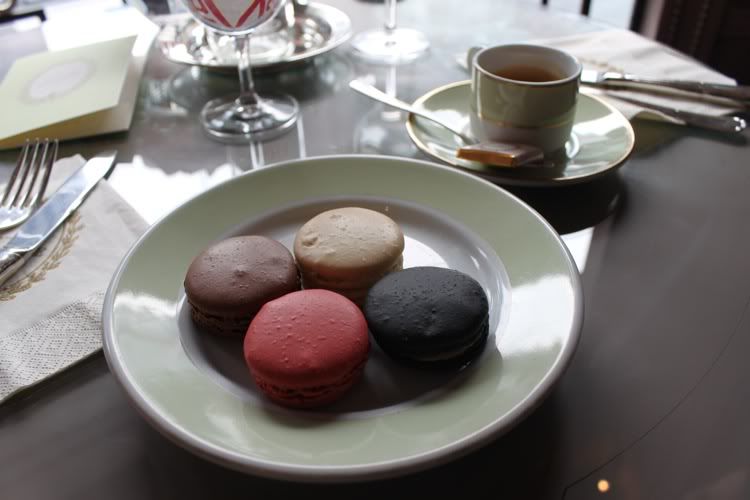 Which is popular in Japan it seems. I guess its some of or random department store that sells arts/crafts/kitchenware/toys/bicycles/partyware etc
I wish I got this cute teapot. Why didn't I buy ??!! WHY?!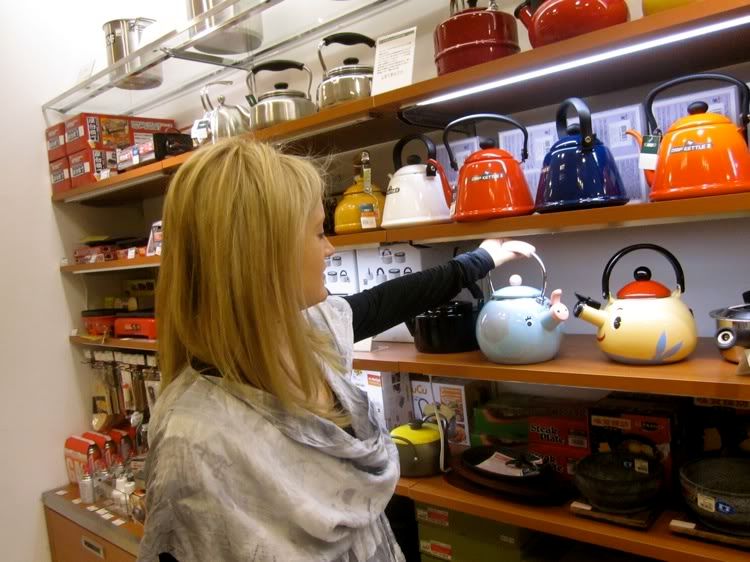 Kind of like an extreme version of those new Wang sunnies. I tried them on in Tokyo. They looked too weird on me. Pity. They are cool.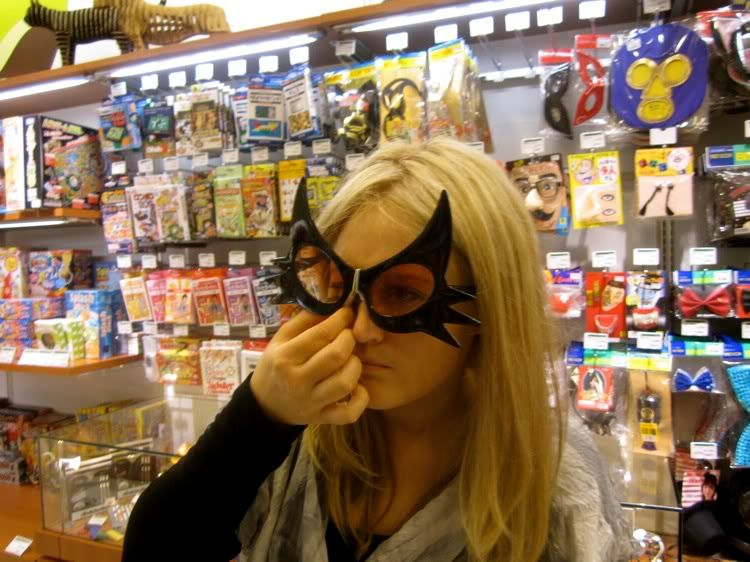 He he !
Beer googles!!
Hahaha. They had so many funny sunnies.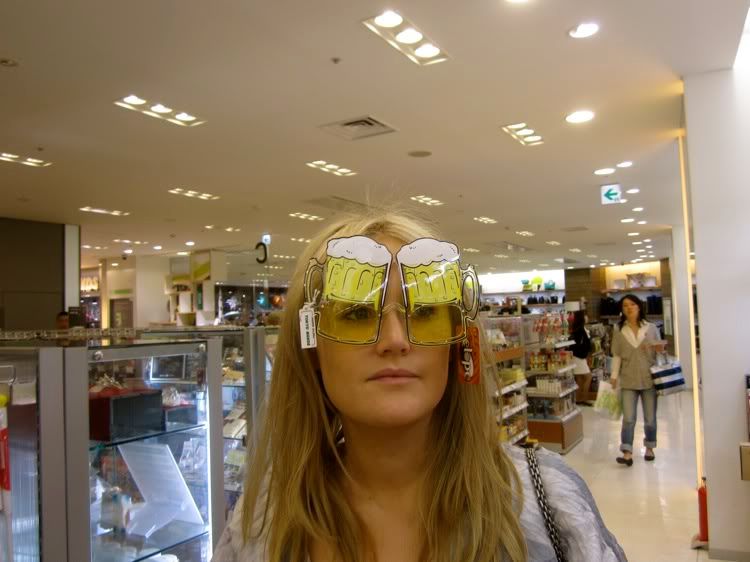 But I went home with this instead.....
Now I just have to be invited somewhere to wear it .......