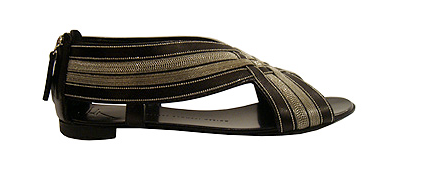 Im back in W.A again. It feels like I only just got back to melbourne.....which i guess, i did.
its starting to feel like a second home here.
Atleast its nice and chill and i can walk around the CBD in a tshirt and im still dressed up. HA!
ahhh perth is great. so relaxed.
last night i went to a chinese place with a friend for dinner to find a massive hair embedded in my meal. SO GROSS. this kinda thing happens to me heaps.
anyways, the lady didnt even apologise. she said she'd give me some spring rolls and thats it and then charged us for the meal!! whhhatttt
ookay lady.
whatever.
it was funny atleast.
anyways, the reason why i have this shoe here is because i NEED it.
Miss Louise is selling them but that shop is not for me. plus i know i can find it on the net cheaper anyways.
i feel like ive looked on every giuseppe zanotti online seller there is and ive come up with squat. ive found the heeled version but not the flat. AHHH
if anyone sees them online please let me know? ill be forever greatful!!
YAY
they kind of dont look exciting in the photo but the silver bits sparkle nice in real life and im a magpie. A MAGPIE. SQUUARRKKK!! Swooop.
okay
step away from the blog.