I got this sass and bide top the other week and forgot to take a photo of it, but i just found this photo in my phone. ill have to take a proper photo of it next time i wear it. maybe NYE? isnt NYE a night for sequins if any? I'm not going to vegas any time soon, so NYE will have to be it.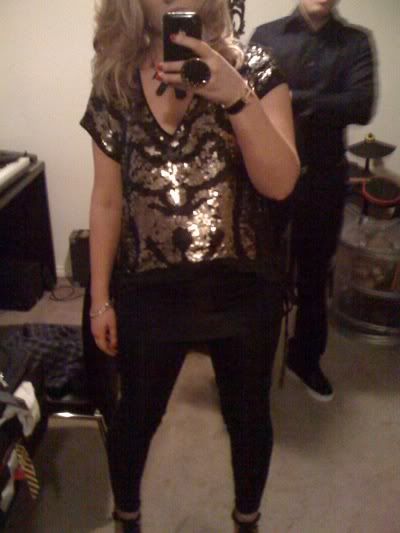 such a dodgy photo with such a messy background. gross.
but you guys take photos of yourself before going out and email it to someone asking if its okay right?
RIGHT?
ugh and why am i standing all man like with my legs? odd.