after the wedding we headed back to school camp, i mean, the resort and got changed into evening wear. HA! ahaha
cute duck!!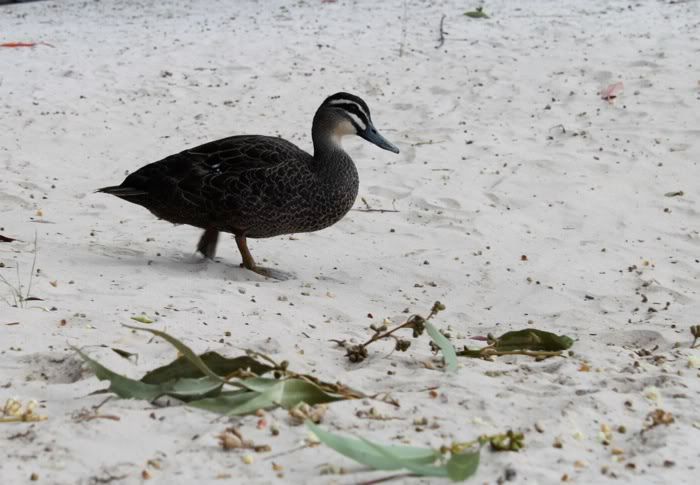 the trees were so tall. this was taken with my super zoom lens...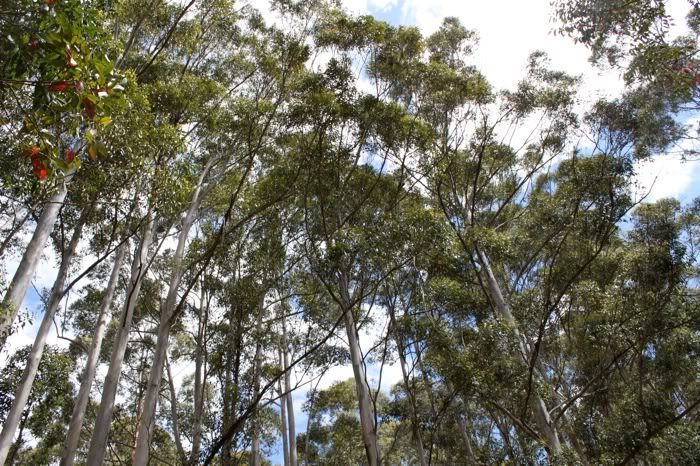 here we are at the reception.
im kinda too lazy to keep editing my face out. but im scared to show my face.
it seems like heaps of people with blogs get abuse these days. so im kinda scared to show me.
eeep. plus im paranoid so if people look at me weird im going to be like " ohhhh they're laughin at me from my blog"
HAHAHHA
im probably going to delete this photo in like 5 mins and chicken out. and d will probably have a sook. he hates photos on the internet.
this was the only photo i got from the wedding!
so sucky! u cant even see my outfit. boo.
i was wearing a sass and bide dress and the bottom has all ruching detail. and i wore my black rats with my sportsgirl frilly heels.
dang. i wanted a photo! i wore this dress to a wedding back in august and forgot to take a photo then too! i suck clearly. i will probably wear it to another wedding in december and take a photo then.
so lucky! three weddings with different crowds so i can repeat the dress. YAY
outfit details;
sass and bide dress
review cardigan
thank you to everyone who reads my blog. even though i dont make much effort for it to be interesting.
i will try!
i read back at my first few months of blogging and i put more effort into it.
now i will try again. it was supposed to be fun! and a good way for d and i to share things because we spend so much time apart.
so i will head back to my roots.
yayayay
my first day back in melbourne. had a REAL coffee and REAL food. so greatful. we have the best shit in melbs.
i need to do more searching in perth for good stuff. i know its out there!! right now the best coffee i can find in perth is at gloria jeans in borders. if any perth peeps wanna help a girl out let me know!! i like my coffee of the soy milk kind. and not so good, or red vita soy. love bon soy or the green/purple vita soy.
do i sound picky and annoying? maybe.
hahahah coffee must be done right!!