I made a pasta from scratch. is it still scratch when u use a tin of tomatos instead of fresh tomatoes?
i dunno
probs not. HA!
anyways. it tasted like ass so im not putting the recipe/photos up. hahah
lesson learnt.
just use jar sauce.
heeheheheeeeeeeeee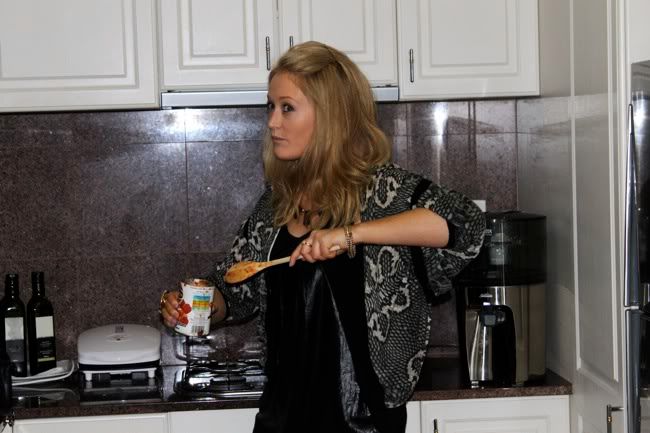 i forgot to mention i went to Ladyhawke the other night. I love the forum. such a good venue.
she sounded really good live minus the first two songs. but man she has zero stage presence.
such a snoozefest to watch. she literally did not move the whole time. just stood there. and it sounded too much like the cd. very very very little improv. i wanted them to rock out. rockk ouuuttt. and such a downer crowd. everyone just stood there dead like. come on peeps, bop your head atleast.
then we went to the afterparty where she was supposed to dj. waited till 2am then left cuz my friend had to work the next day. i wonder what her dj set was like?
i like ding dong but i hate the stairs. stairs and drinking dont mix well.


I got my nails did in a new colour this week. ive had black and red almost exclusively for the past few years. but i like this new shade.
skin colour goodness
yayayyayay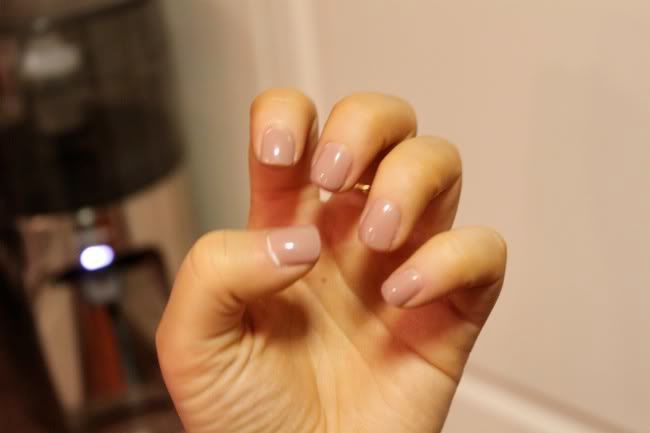 i wish i could remember its name. its OPI if that helps. ive let you all down. ohhh.
can i just make up a witty name that sounds OPI-ish?
yes. its called nude-a-loo.
HA
HAHahahha
ok that wasnt funny. but none of the OPI names are funny so it works right?
I went to the "new" chadstone today. it was so shit. massive let down. i cant believe we waited so long for like 6 new shops. the other "new" shops are just the old shops that have moved to a new shop fit out in a different part. so crap. doncaster looks a lot nicer.
chadstone you reek!!!
---------------
Outfit details :
an ode to no one dress
sass and bide cardigan ( yes i know. im boring)
crazy face by me.
Oh that reminds me i got my hair done yesterday. it took 4.5 hours. and i didnt get a blow wave or cut. sooo long. they tried to fix all the fuck ups from past hairdressers.
so in my next photo hopefully my hair looks different slightly! less orange and more of a clean blonde.
YAY
i need to stop talking but one more thing.
im so over xmas already. OVER IT. its turning me into a crazy. i get real mad and annoyed when shops are busy and people step infront of me or have no rack manners. if you come and look at something you say excuse me. you pyschos. dont just shove in and grab clothes from my hands. ( not literally)
i feel so bad for shop assistants at this time of the year. it must be hell for them.
i will make an effort to be extra friendly to them this xmas season.
yay
ok
im finished with my long speech now.
have a great day everyone!