After Galleries Lafayette D forced us to go to the Eiffel Tower. I really didn't want to go. We've been there before. It was cold as. I was tired. Mehhhhhh
Anyways, when we got there it was a good idea because the sky was nice and blue...which I assume is rare in a Parisian winter? not sure. I took a few snaps... like the one below...but couldn't be bothered taking proper photos on good angles...too cold. hahahah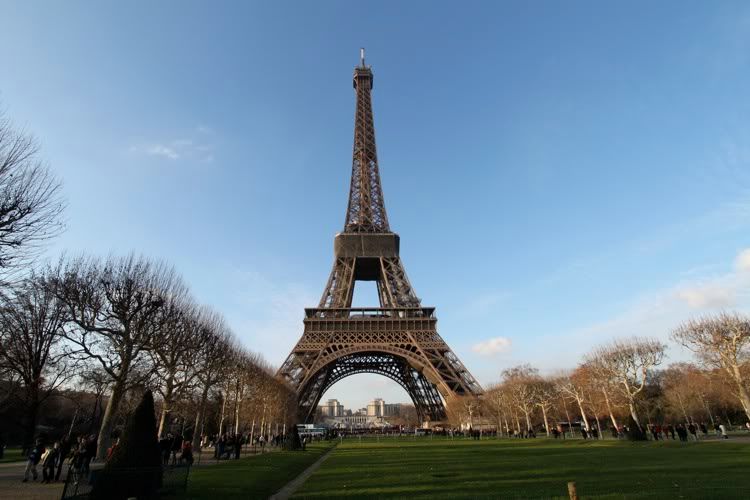 Anyways, we walked back away from all the annoying trinket sellers " cheap cheap" ugh. no i dont want your crummy eiffel tower keyring k thnx bye.
We found a quiet little seat and took a minute to take it all in...
We had made it ! ... all the way to Paris! We've done our first trip in the cold !
Remembering when we came here 2.5 years ago...our first holiday together and how young we were and how things have changed over the years...
Then suddenly D got down on one knee ( HA HA!)
and proposed!
I said yes.
tee hee
Before ............and..............After !!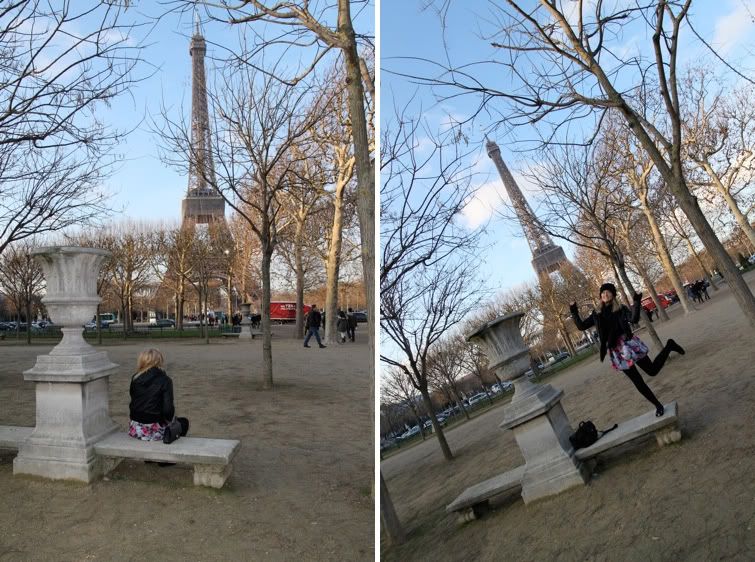 I will leave the details to ourselves..its not really a matter for a public blog. ITS PRIVATE. hahhahha
Anyways, after a while we came back to the hotel and had some celebratory Dom Peri. a must. tee hee
Then we got changed and went to dinner.
D doesn't like his photo on the internet cuz of work. wah wah wah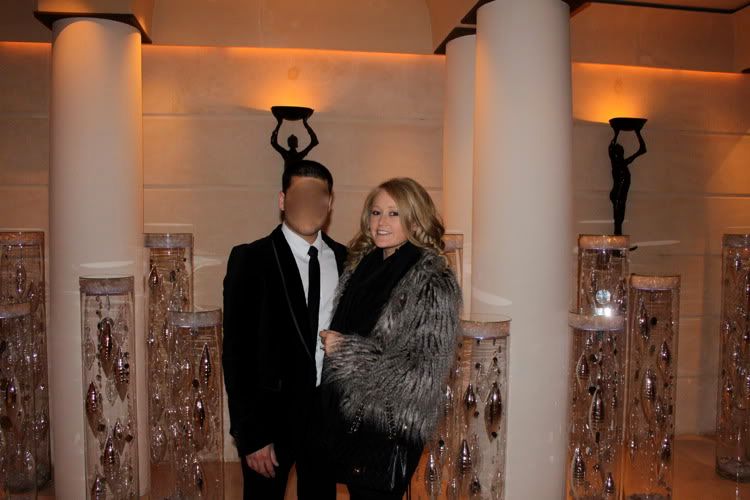 You can't see my ring in this photo. oh well. i'm sure it will be in future posts.
This was in the lobby of our hotel.
BEFORE YOU EMAIL PETA WITH MY BLOG LINK, the "fur" is FAUX. I PROMISE X 10000
i give you my cottonsocks word. i would never touch real fur. and i even struggled with the idea of wearing faux fur.
Okay back to the night,
Dion had arranged for us to eat at the three michelin star L`Arpege. We don't eat meat so he researched this place to be the best vegetarian option for our night.
It was amazing! We took no photos this night. Let us enjoy the moment! It's D's thing. Whatevs. I have a shit memory man. I can see me in about 5 years getting him to describe the night cuz I'll have no idea.
hahahahha
Anyways, I have a new appreciate for beetroot. That is for sure.
I wish i could of taken snaps of the food. soidfuosdfjlskdfj best dumplings EVER!!!
and we had beetroot macaroons.
ohhhhh.
Anyway, I'll keep this short on the mushy details.
Next post will be back to normal. Mush Free. I promise!