First off, i want to say a huge THANK YOU to everyone for their kind words!!
reading them all brought a tear to my eye. which means a lot. because i have a black heart. hahahha.
no but really thank you everyone!! :) :) :) !!!
My dad is full into Harley Davidsons or whatever they're called. My mum and him and their friends go on little trips and stuff. He full loves it when i get a tshirt from another city for him. drops hints for weeks leading up to my departure.
anyway, being the loving daughter i am, i got his tshirt.
Can we talk about humidity now?
okay, ive never experienced cold humidity. i didn't know it existed. am i sounding stupid?
every morning i would get up and blow wave my hair or set it in hot rollers, and by lunch time my hair would of dropped into a flat straight mess with no pizass or volume. angry. ANGRY.
my hair would often feel damp. it was odd. paris didn't like my hair. but in an opposite way to singapore.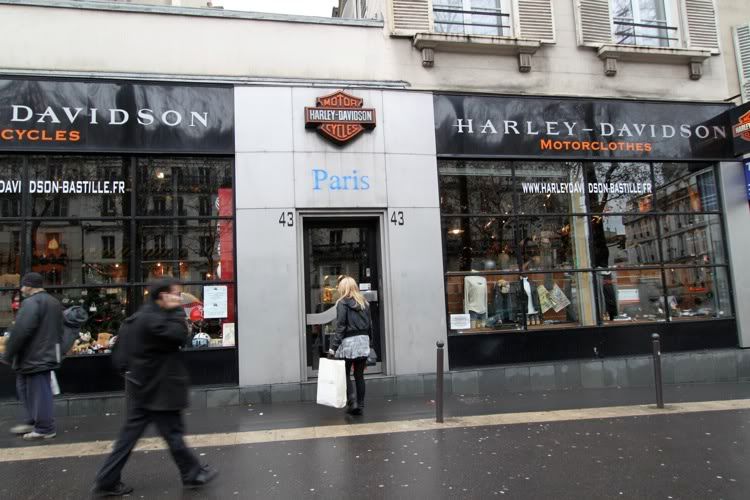 What?
You dont take photos of yourself in elevator mirrors?
really?
okay. your the weird one, not me.
can you see this top/dress? clearly, i love it. it's 100% silk. its by some random label in the mature womens section of david jones. anyways, my mother ruined this top today "washing it" im so mad. so this top is now going to the rubbish bins. R.I.P random mature womens top. i will miss you dearly. The scarf is missoni. i got it on sale at Saks. I like its "winter wonderland" vibe. i wore it a lot in paris.
and a peak of orange behind my bag!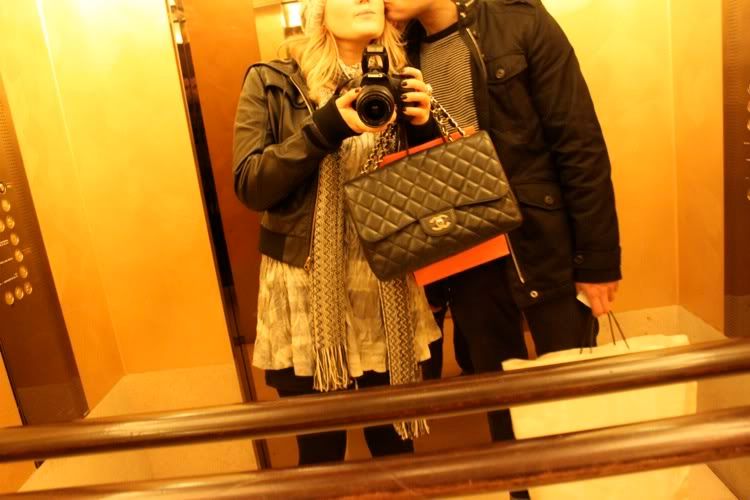 YAY
D bought me a bday present for the next day. yayayayya.
I've wanted one of these for ages and finally took the plunge.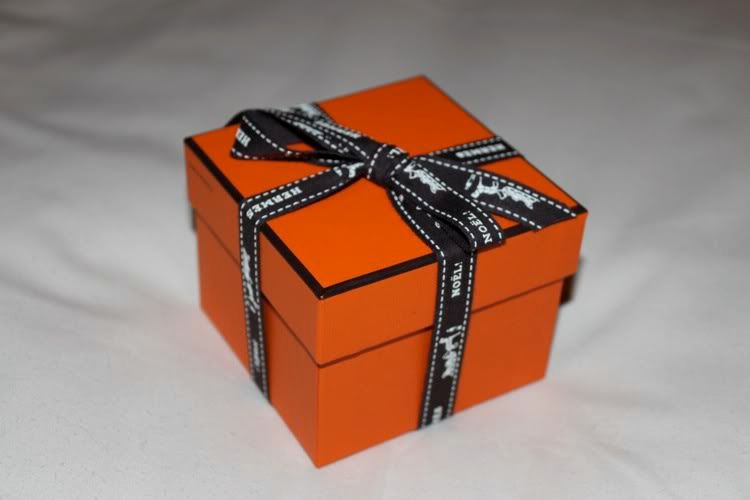 voila!!
collier de chien
YAY
I really wanted a yellow gold one. but apparently its rare. i love this one equally.
this photo doesn't show much detail.
i will feature it in future outfit posts.
ayyayayay
its such a pain in the ass to wear. i find it kind of hurts. its takes a few days for my wrist to recover. maybe i have weak wrists. im not into calcium. it could be true.
i tried to take a photo of my engagement ring today. its really hard.
i think i need to go into full sunlight.
my hands look off in the photos. i never realised how ugly hands were until i saw them in 12megapixels.
so many veins and tiny hairs.
ew.
and in one photo my finger looked like a deformed carrot. i was thinking about posting that one for shits and giggles. maybe i will if i cant take a proper one.
today was such a busy day. im exhausted. cant wait to go to bed. which will be now.
yay!
hope everyone has a lovely day!
and for those of you in melbourne, its going to be warm again! i enjoyed the cool break but im looking forward to the warm wednesday.