Hello all !
I know I am really far behind. I am in Paris now and left on Boxing Day morning so i have lots of blog catch up to do. I have 30 mins before dinner so I thought i'd do a quick post about xmas day.
It feels like age ago i can hardly remember it.
I tried to set the table nicely. It was the first time i had done it. I had to google how to do it. HA!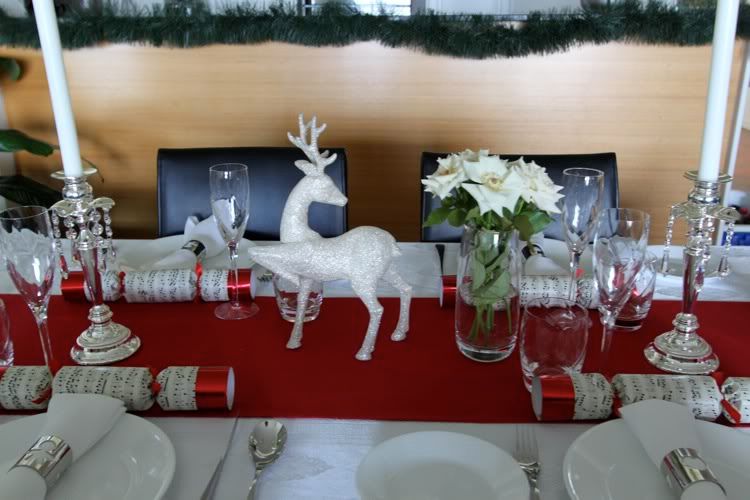 Xmas Day snacks!! and YES THAT IS REAL HOLLY. I still have the scratches all over my hands to prove it. Never dealing with holly + roses ever again. ahhh so painful. That shiz is sharp!
How cute is my white chocolate santa? my neighbour made it for me!! which i just realised now i forgot to thank him for. dammit. xmas day went so fast and then we left at 7am the next day and i'm so far behind with everything. its like as soon as i came back from W.A i had 2 bdays then xmas then left and im behind on everything gah!!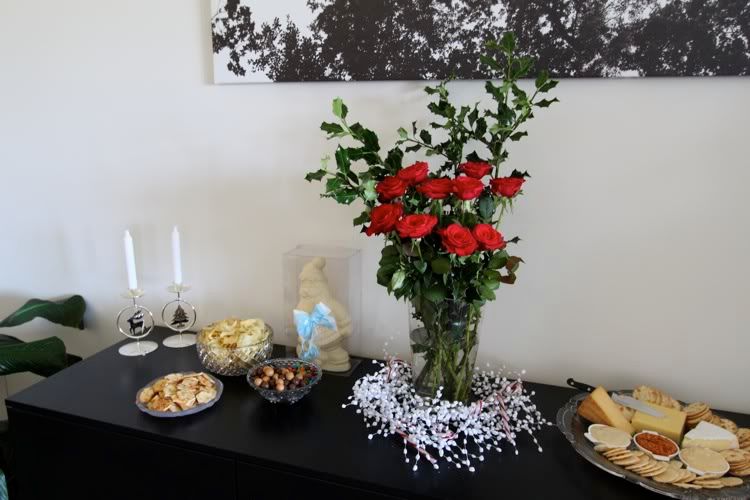 After lunch we all pretty much felt like this...
Little Nobu. My mum seems to like dressing her. I think she hates it. But i guess she is sleeping so maybe not too much.
Behold the tree in all its glory.
I decorated it by myself this year because D was away with work. Ass. Ha just kidding baby. xo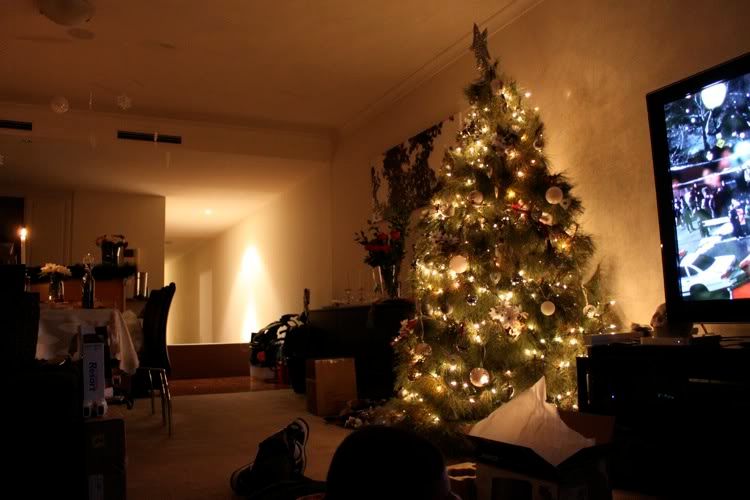 After lunch we all watched Will Farrels "Elf". um Best xmas movie ever!!!
SO FUNNY. the scene when he gets on the escalator. gold.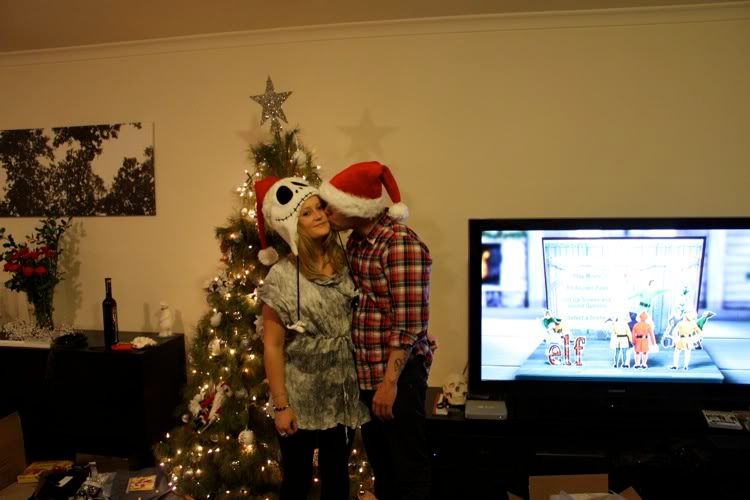 YAY
Joyeux Noel !!!
P.S I got the best gifts from everyone this year! Everyone was so thoughtful and I loved them all so much! I have the best friends and family ever!