When it turns dark all the beautiful xmas lights in Paris turn on. I took so many photos but i thought it'd get boring to post them all.
I ran out in the middle of the road and took this shot. Scared for my life. Crazy parisian drivers go hard.
I wish those two buses weren't in my photos. they shit me. i waited ages for them to move but the traffic was gnarly and i got cold waiting.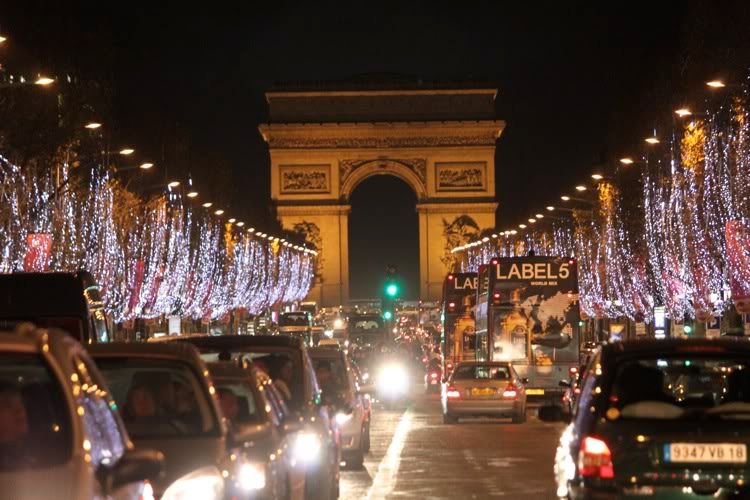 During xmas time there are street markets that sell random rubbish. They were super cute. But really, all rubbish. like wooden door signs and cheap pashminas. I'm not into random market goods. But they had heaps of food. i wanted to try a nutella crepe but i hate waiting for stuff so i never did.
OH and they sold HOT red wine. scary. i wanted to try it. it looked gross but once again i dont like waiting. the lines were crazy long.
Here is a xmas rollercoaster. i told D i was too scared to go on it and he said it was for children 10 and below. HAHAHAHA. i was still too scared.
whatevs.
crazy kids dont know about the real world dangers! thats why they go on crazy rollercoasters.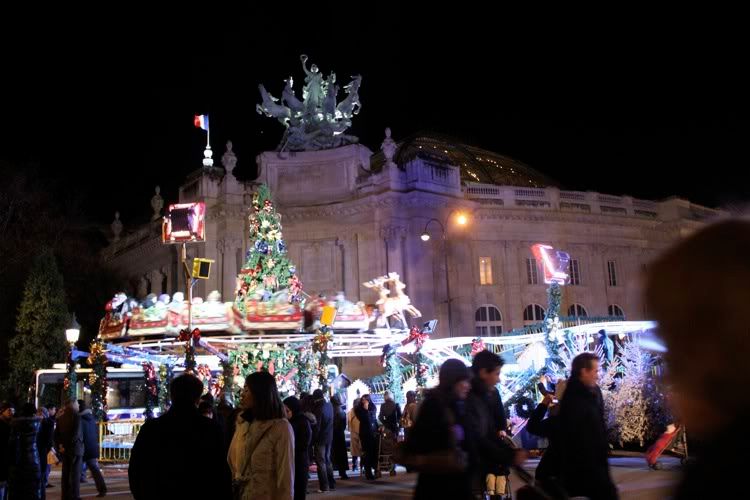 Here is the magical, magical land known as Hermes. The mothership.
Man i stalked this place like a crazed lunatic on my trip trying to get a bag. I knew that inventory is really low after xmas but i still had to try. The Hermes gods did not shine down on me.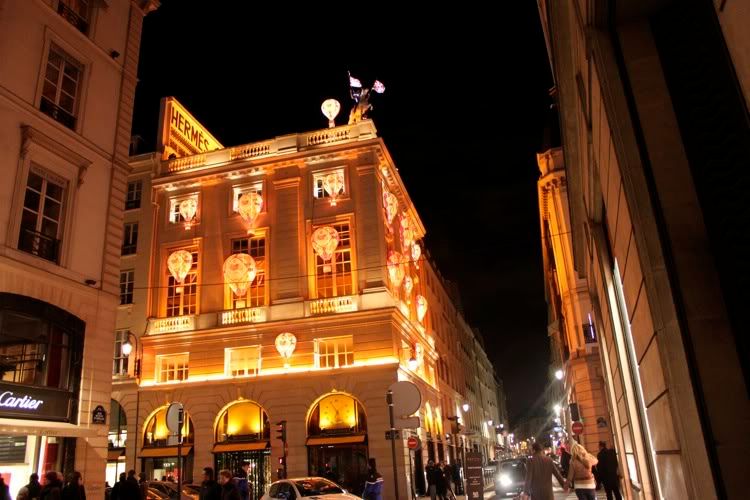 Oh this snap is funny !!!
HOW WHIMSICAL> AHHAHAHA. ummmm no. its funny because im the most non girly person.
but how CUTE is this window? i need that tutu costume ASAP. not sure what for.
But i was standing there getting ready for a photo and D took this shot and i think this turned out better than the proper photo.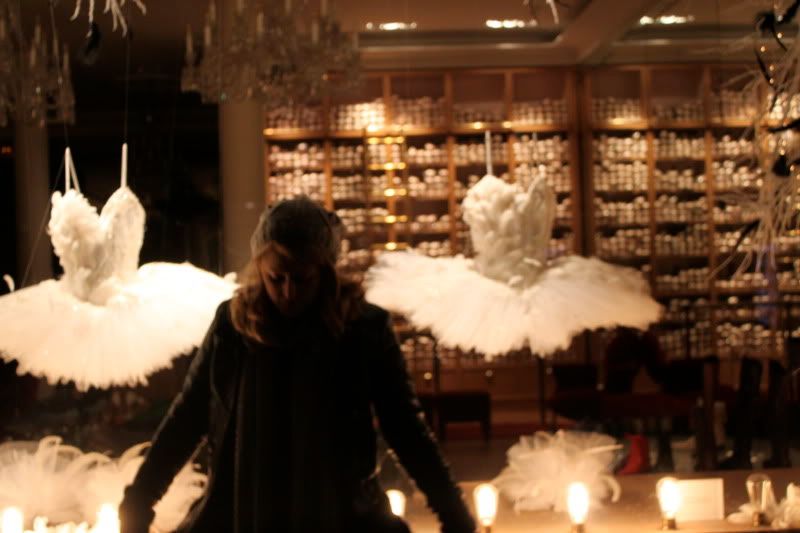 And this shot was taken while we were walking back to the hotel. I was walking infront and D called me and i turned around and SNAP. i like natural kind of unstaged photos. So i dont totally hate this one of me.
Or maybe i do? i dunno. I will probably delete it later. im fickle like that.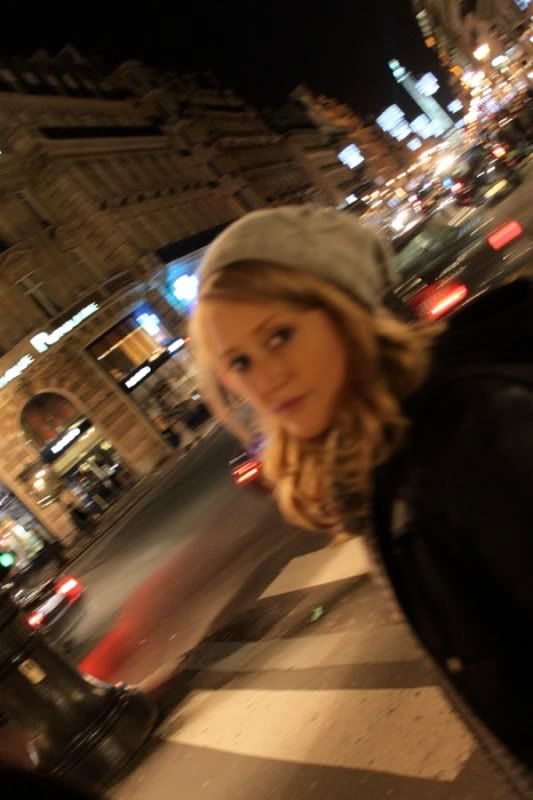 My beanie is Mimco btw. Incase anyone is going beanie shopping in the middle of summer......
Paris at night is so beautiful...as is Paris in winter.
If any of you are considering going, dont let the cold put you off! It's not that bad! I would rate it slightly worse than melb. only slightly...But i wore like 6 layers under my jacket everyday so I guess thats why.
YAY
my post ends now.